Top speakers from very different fields await you at the FIBO CONGRESS.
More information will be available here shortly.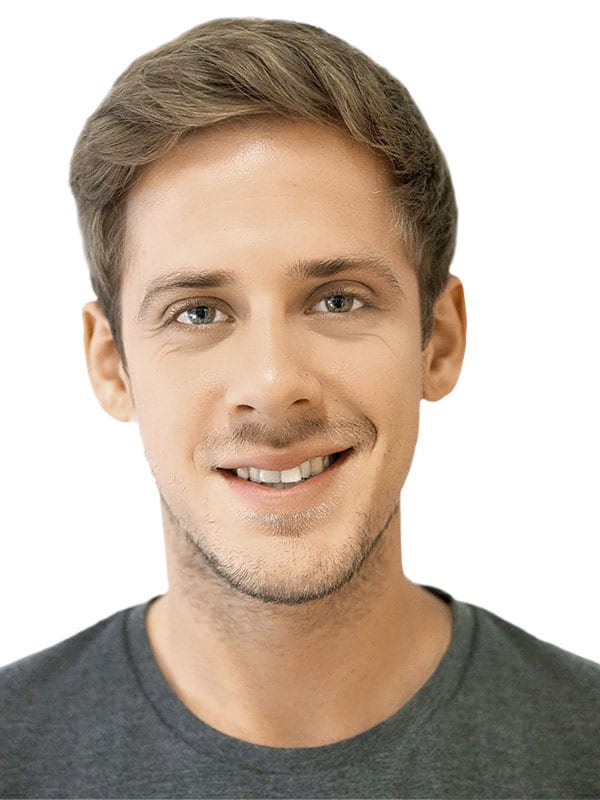 M. Sc. Sports science, research assistant sports science TU Kaiserslautern
Joshua Berger works as a research assistant at the Technical University of Kaiserslautern in the department of sports science, working group movement and training science. His doctoral project focuses on whole-body EMS training and its effects on the human organism, both for untrained subjects and high-performance athletes. The focus is particularly on the effects on sport-specific performance parameters such as sprint, jump and power performance. Furthermore, he supervises the performance diagnostics of the cooperation partners of the Technical University of Kaiserslautern both in the implementation and planning as well as in the evaluation and determination of the resulting content for the sport-specific training. Since 2017 he has been a member of the EMS specialist group, which deals with current topics relating to EMS training as well as practical guidelines for conventional use.
Evidence-based full-body EMS training with different performance groups
Whole-body EMS training (GK-EMS) has been used for many years in both the commercial and competitive sports to specifically increase the performance and well-being of customers and athletes. The effectiveness with simultaneous time saving is a decisive factor here. How do you have to design the training to achieve an increase in performance? How do I combine everyday sporting activities with additional GK-EMS training and how long do I have to train to generate success? What are the positive effects of regular GK-EMS training on the organism? Joshua Berger's lecture deals with precisely these questions. There will be an insight into training planning and implementation for both general and competitive athletes, and specific content of the GK-EMS training will be explained. Here, similarities and differences in the training planning with customers or athletes are shown and for various sports an insight into the implementation of a GK-EMS training is given.
In this lecture you will learn:
- How the load in GK-EMS training must be designed for different performance groups in order to achieve adjustments
- how GK-EMS can be integrated into the training routine of competitive athletes
- how recreational and competitive athletes differ in GK-EMS training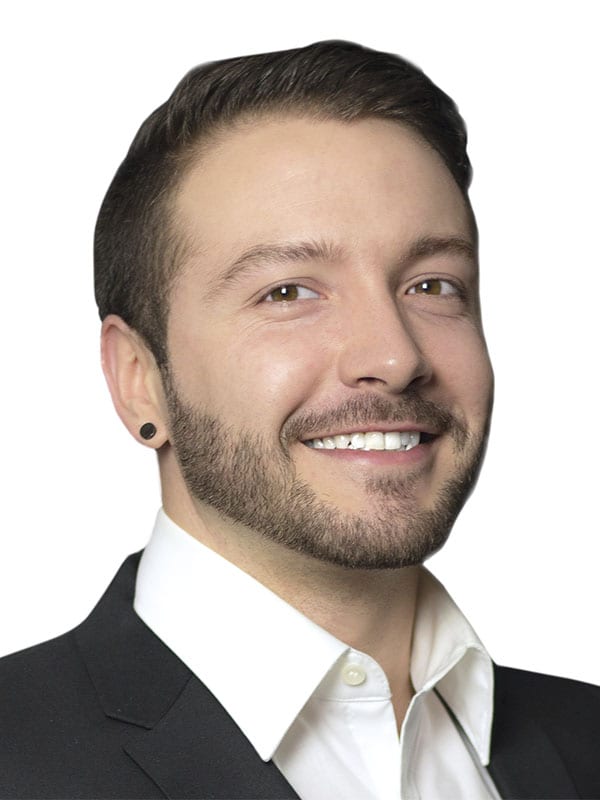 Sports scientist, personal trainer, lecturer at the DHfPG and BSA academy, expert in strength training
Patrick Berndt studied sports science at Saarland University with a focus on competitive sports as well as exercise and sports therapy. During his studies, Patrick Berndt gained experience as a research assistant in the fields of training science and sports sociology as well as in the management and administration of the biomechanics laboratory at the sports science institute of the Saarland University. Since 2015 he has also worked as a personal trainer and strength and athletics trainer for Bundesliga teams from various sports. Patrick Berndt is a lecturer and research assistant in the Department of Training and Movement Science at the DHfPG and in the Department of Fitness Training at the BSA Academy. Furthermore, he is currently working on his doctorate in the field of training science and is involved in research projects of the DHfPG in the field of strength training.
Modern approaches to flexible intensity control in strength training
In strength training, the maximum realizable load for a certain number of repetitions has been used as the primary parameter for controlling the exercise intensity for decades. The individual, maximum realizable training load depends on factors that vary daily, such as acute central and peripheral fatigue, motivation, as well as nutritional, recovery and hydration status. For this reason, rigid intensity information (in% 1-RM / X-RM) may be too imprecise to be used daily by athletes according to their current individual performance. The fact that the daily form is not taken into account in the context of intensity control means that the stress stimuli caused by training are either too low to bring about training adjustments in the respective functional systems or too high to bring about optimal adaptations, since the regeneration time is extended. Accordingly, the implication of modern approaches to intensity control in strength training is a very promising way to compensate for daily fluctuations in performance and to be able to optimally stress the athletes in each unit.
In this lecture you will learn:
- which factors can influence daily performance
- what Velocity Based Training is and how you can put this approach into practice
- what auto-regulated strength training is and how it can be used in training practice
- what advantages and special features these modern control approaches have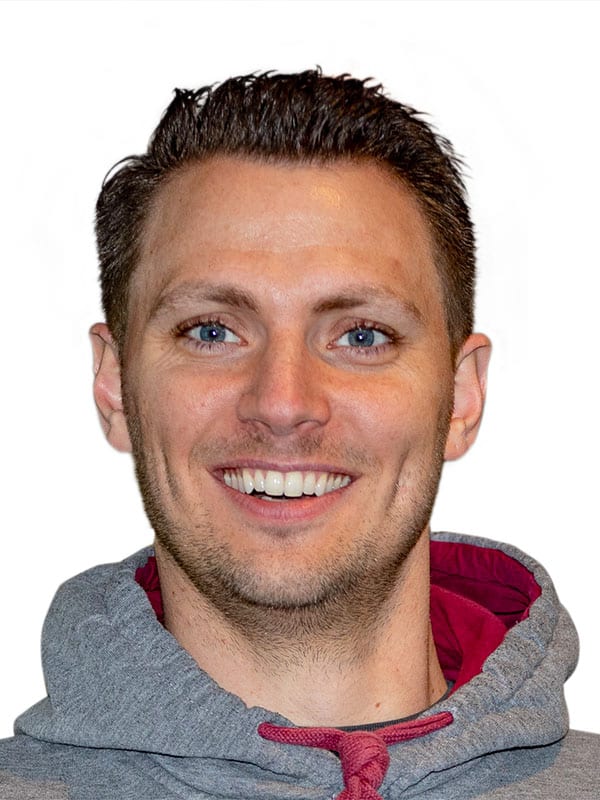 Sports physiotherapist and running and marathon coach, practice owner since 2006
Marius Brandt has been running his practice in Bremen with a team of 2006 since 20. He has a wide range of experience in looking after professional and extreme athletes, for example, he has accompanied the SG Achim / Baden handball team and the SV Werder Bremen athletics team. Marius Brandt also prepared the national hockey team women (senior squad) for the 2008 Olympic Games. Marius Brandt received further training in the areas of sports rehabilitation, running and marathon coaching as well as performance diagnostics.
Prevention of injuries and complaints - therapeutic approaches - rehabilitation
Swimming around four kilometers, cycling 180 kilometers and running 42 kilometers - these are the distances of the Ironman World Championship in Hawaii. In October 2019, the reports on the current results went through the press. While Jan Frodeno and Anne Haug were able to cheer, Patrick Lange had to stop the competition because of a dizziness attack. Joy and sorrow are closely related, especially in these extreme sports. The first important question is: How can therapists and trainers use these extreme services to transfer them to everyday therapy - both physically and mentally. The second question is: Which therapy and rehabilitation approaches are effective if there have already been injuries or symptoms of overload.
In this workshop you will learn:
- what physical demands the extreme athlete should bring
- how to prepare such athletes for competition
- which injuries and complaints occur frequently
- which strategies are useful for therapy and rehabilitation in everyday therapy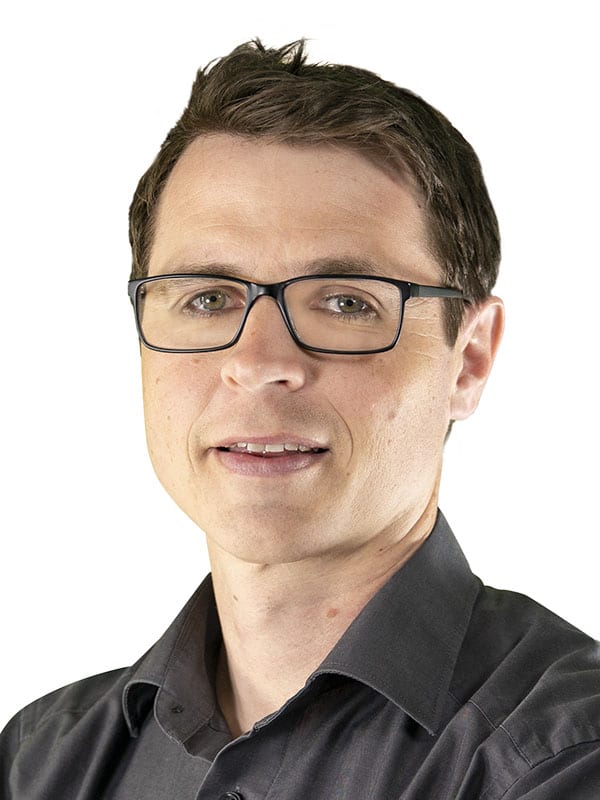 MA Prevention and Health Management
Health scientist Jens Brehm works as an author, lecturer and speaker in the field of health promotion / occupational health management for the German University for Prevention and Health Management and the BSA Academy (www.dhfpg-bsa.de). Thanks to his many years of consulting work, he has extensive practical experience both in setting up a strategic BGM and in implementing specific company preventive measures.
How the health of the musculoskeletal system can be improved based on a targeted analysis
Complaints and diseases of the musculoskeletal system are among the most common reasons for inability to work in Germany. The reasons for this include blaming physical strain in the job, such as heavy physical work, taking forced postures but also sedentary activities. But when is an activity classified as hazardous to health and what measures can be taken to keep the musculoskeletal system healthy?
An important element in the prevention of musculoskeletal disorders in the professional environment is the recording and evaluation of work-related physical stress. In this way, peak loads can be recognized and suitable measures for avoiding high loads can be derived. In this way, companies not only promote the health, work ability and motivation of their employees, but also become attractive employers.
In this lecture you will learn:
- which instruments are suitable for recording and evaluating work-related physical stress
- how targeted interventions can be initiated on this basis
- how this can have a lasting impact on musculoskeletal health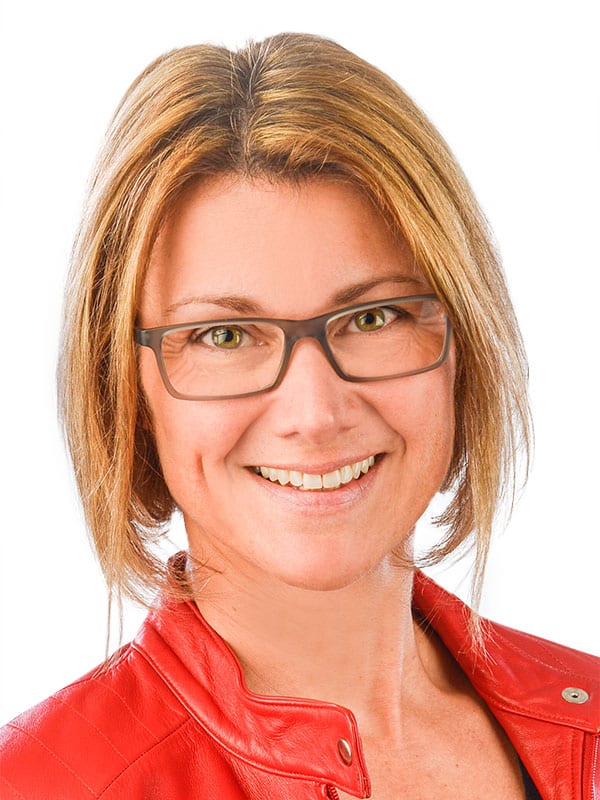 BBA General Management with focus on personnel, consultant for value-based personnel selection
In addition to her studies in economics, Nicole Capelan, through her work as a club manager and later operator of a fitness club, got to know the change in the industry from various perspectives. She has brought this experience to her consulting firm for more than 15 years. Her fields of activity today include the strategic development of companies, operational process optimization and team development. The tailored, value-based recruitment and management is one of the most important building blocks in corporate management. She works as a lecturer, author and tutor for the German University for Prevention and Health Management (DHfPG) and the BSA Academy. In addition, she looks after employers and employees as part of the DHfPG's Career Service. The main activity is the employer service, which particularly supports job advertisements and personnel selection.
Actionism or progress? Recruiting is "social": digital recruiting - your new recruitment strategy
"Are you recruiting?"
"Well so-and-so!"
"Do you think it's more difficult than before? Can't you find anyone? "
"Yes exactly! But I don't understand it! It used to work with the search for personnel. "
Many have this problem. And it just doesn't get any better. If one relies on new studies by Kienbaum Consultants International, the number of working people will decrease significantly again from 2020. It is clear that the shortage of skilled workers continues to increase - and remains. There are simply not enough offspring. So what to do
Do you have a plan such as "Strengthen employer image" or "Active sourcing", "Candidate Experience" or "Social media recruiting"? Everything sounds good, at least it's nice ideas. But who actually cares? Nobody, because we have always been doing the same thing - for 20 years. We put an ad in the hope that it will be seen. And when someone shows interest, many think: "Yeah, an applicant." Here they usually lose what they have achieved so far, namely to find a candidate for the vacancy. Some think recruiting is a process. No, recruiting is communication.
Digitization is here. Curse or blessing? Pros or cons? But the Internet has become indispensable. The good old print job market was once - and is it today? Communication changes in recruiting. Do you want to get better Orient yourself by how the world communicates.
In this lecture you will learn:
- how social media recruiting can work
- where you can find new employees
- how you get them excited about you
- how a "quickie" (actionism) becomes a permanent relationship (progress)
The recruiting of the future is "social". Go for it!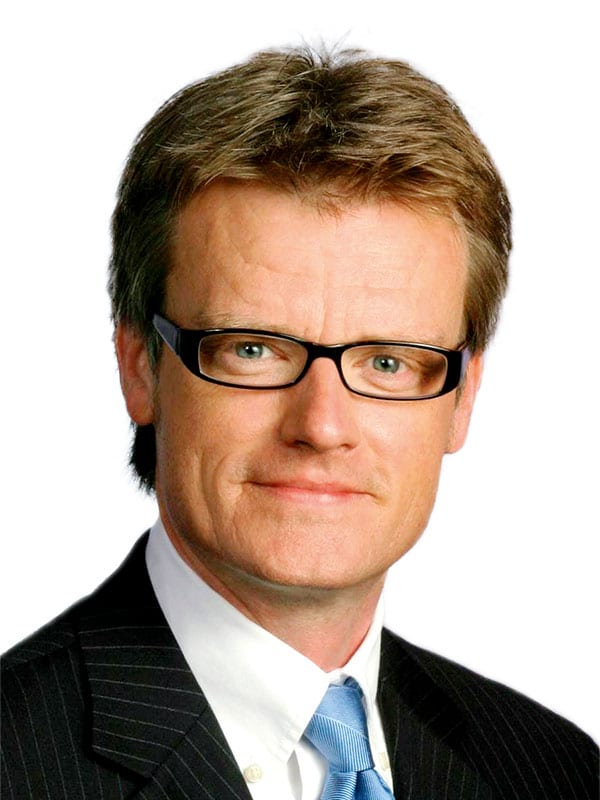 Lecturer DHfPG / BSA Academy, management consultant and expert in the fitness and health market
Ralf Capelan started his professional career at the BSA Academy in mid-2002. He works as a lecturer, author and tutor for both the BSA Academy and the DHfPG. From 2007 to 2016 he was also responsible for the management department.
After completing his training as a bank clerk, he studied business administration at the Düsseldorf University of Applied Sciences (focus on marketing, corporate management / controlling). Before Ralf Capelan founded his own consulting company in 2002, he worked for many years as a management consultant in one of the largest management consultancies in the fitness and leisure market and as a member of the executive board in two leading fitness chains. In 2001 he was appointed by the Chamber of Commerce as a publicly appointed and sworn expert.
Since 2014 he has also been part of the permanent team of authors of the "Key data of the German fitness industry". In addition to various further training courses in Germany and abroad, he successfully completed his Master of Arts in health management in 2010.
How to write a business plan for starting a gym
Since models such as "Business Model Canvas", "Lean Startup Method" and "Pitch Deck" have been increasingly discussed in the start-up scene, the following question has arisen again and again:
"Do you still need the good old business plan?"
The fact is, without a detailed business plan, there is no money from the bank for founders. While this may confirm many in their opinion that the business plan only has to be written for the bank, it is rather an "essential" document for the founder himself.
The business plan contains all relevant information relating to the start-up project. It forces the founder to follow a structured approach. Critical areas of the business idea such as feasibility, target group and market potential emerge from a well-developed business plan and help enormously that the start-up project also succeeds in practice.
The implementation of the start-up project is made significantly easier by a well-written business plan and the chances of success improve sustainably. The risks of the project can also be handled better if you work proactively.
However, there is often a lack of relevant knowledge of how to create a business plan and, above all, of possible pitfalls in creating it, especially in the fitness industry.
In this lecture you will learn:
- what a business plan is
- why a business plan is still very important today
- where the pitfalls lie in creating a fitness studio
- Practical tips for creating a business plan as part of starting a business in the fitness industry
Practice-proven strategies to minimize any risks when starting a fitness and health company
A start-up project is always associated with certain risks. It is precisely these risks, which can sometimes have existential consequences, that often deter people from implementing their ideas and wishes in the form of professional independence. Starting up in the fitness industry is also associated with such risks.
Those wishing to start up ask themselves questions such as regarding any risks that may arise:
• What should be considered when choosing the legal form?
• What forms and types of funding and support are there and what needs to be considered?
• How can I minimize the risks of an incorrect market assessment / location selection?
• Do you need insurance? Which and why?
• How do you deal with a lack of experience so that no "existential" mistakes are made in the start-up project?
However, the risks associated with starting a business, provided that you know them and know where they are, can be minimized with the right strategies and, above all, with the appropriate technical and methodological skills.
In this lecture you will learn:
- which risks start-ups in the fitness and health sector are confronted with
- which "homework" has to be done so that certain risks do not even arise when starting a business in the fitness and health sector
- Tried and tested strategies to minimize any risks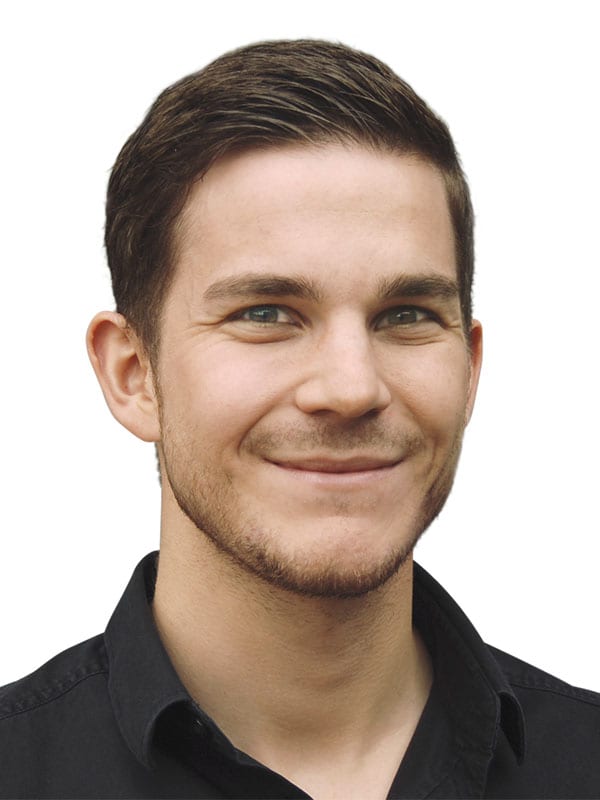 Management consultant & coach, lecturer in the management department at the DHfPG / BSA academy
As a management consultant & coach, Thorsten Clemann supports start-ups and founders in realizing their business ideas and accompanies them through the entire start-up process. His goal is to build companies that are not only lucrative for the founder, but also create clear added value for customers, employees and society.
Thorsten Clemann also helps the self-employed and entrepreneurs to become more economically and personally successful by developing targeted strategies, optimizing their business model and establishing clear structures.
Thorsten studied business administration, has a master's degree in prevention and health management and has been working in the fitness and health industry for over ten years.
For five years he has been a lecturer, author and tutor in the department of economics / management at the German University for Prevention and Health Management (DHfPG) / BSA Academy.
How you as a founder develop promising strategies and reduce entrepreneurial risks to a minimum
The dream of independence is often countered by many fears and worries. Completely wrong, because with the right strategy and simple methods, most entrepreneurial risks can be reduced to a minimum when starting a business. The fitness and health sector in particular offers a wide range of options.
But which strategies can start-ups use to minimize their risks and start their own businesses successfully?
How can you clearly differentiate yourself from existing competitors?
And which business models are particularly promising in the fitness and health industry for start-ups today?
Thorsten Clemann gives you answers to exactly these questions in his lecture.
In this lecture you will learn:
- how you as a founder can minimize entrepreneurial risks with simple methods and the right strategy
- how you can clearly differentiate yourself from existing competitors
- which business models are particularly suitable for starting a business in the fitness and health industry today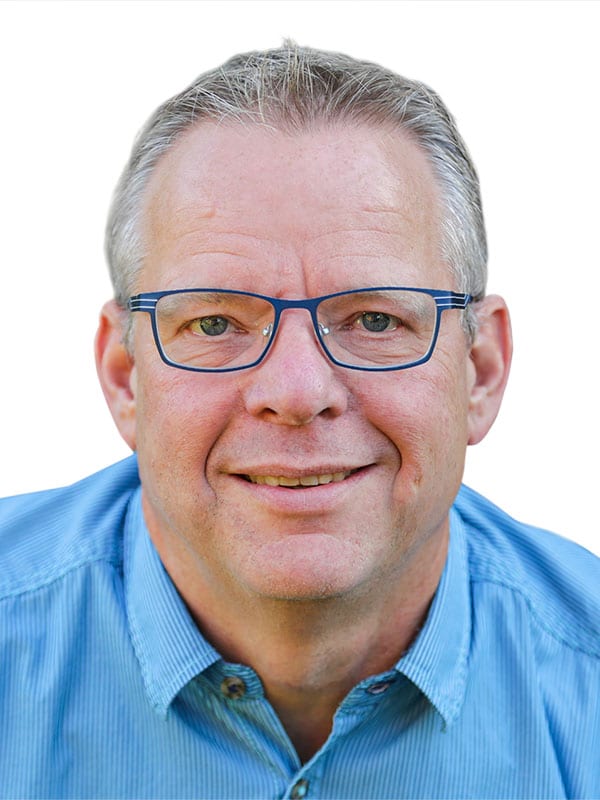 Physiotherapist, B. Sc. PT, IFOMT manual therapist
Dirk Ludovicus Egmond is a physiotherapist (B. Sc. PT), IFOMT manual therapist and works as a clinical physiotherapist and lecturer. In 2006 he founded his own VdEK-recognized advanced training for manual therapy, in 2007 the Institute for Applied Manual Therapy (IFAMT®) in Wolfsburg and in 2015 the association Schulternetzwerk e. V. (SND). He is a member of the Scientific Committee of the European Shoulder Network (EUSSER).
How to motivate patients to adjust their movements
Pain can be positively influenced if the affected body region is moved with the correct dosage and execution. The speaker shows how patients with (non-) specific pain can be motivated to move - possibly temporarily - in a way that is appropriate for training purposes. One of the criteria for success is that the patient "clicks" so that they understand the need for mobilization and actively participate in rehabilitation through exercise and thus take responsibility for themselves and their recovery.
The speaker uses health standards to describe the prerequisites for achieving trainability and describes how it can be generated.
It is important for physiotherapists to raise awareness of trainability in patients. It is often wrongly assumed that therapy fails because of the therapist.
Get to know tailor-made education based on proven metaphors and increase the likelihood that your patients will click.
In this lecture you will learn:
• How to understand the criteria for dosing exercise in patients with pain
• How to reflect on the roles and responsibilities of therapist and patient for the success of therapy
• How to trigger the "click" for independent training in your patients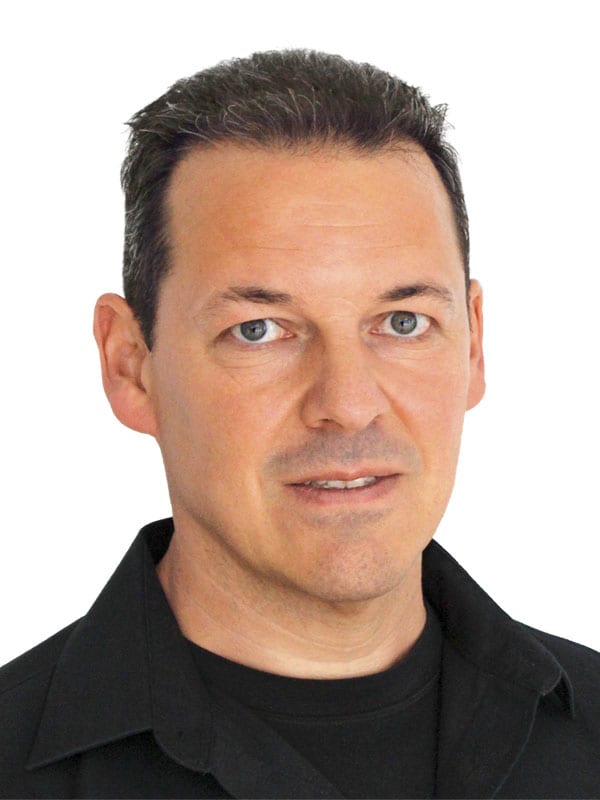 Prof. Dr. Christoph Eifler
Head of Training and Movement Science and Vice Rector for Research at the DHfPG
Prof. Dr. Christoph Eifler studied sports science at the Saarland University in the department of prevention and rehabilitation sports. Until 2002 he worked as a club manager for the TC Training Center Holding. In addition, he was able to gain extensive experience as a personal trainer and athletic trainer for various athletes and sports. Since 2002, Prof. Dr. Christoph Eifler worked for the DHfPG and the BSA Academy as an author, tutor and lecturer as well as head of research projects in the field of applied training science. His main focus is in the field of strength training research in the setting "fitness studio". He also did his doctorate in this field at Saarland University. Prof. Dr. Christoph Eifler heads the Department of Training and Movement Science at the DHfPG and the Department of Fitness Training at the BSA Academy. At the DHfPG he also serves as Vice-Rector for Research.
Findings from application-oriented research in fitness strength training
The benefits of regular strength training are now undisputedly recognized in fitness and health sports. In this respect, strength training is more than ever a core component of fitness and health-oriented training. There are a number of recommendations for action in strength training in strength training, some of which are empirically verified, but some are based only on experience. Overall, the data available on the design of stress in fitness-oriented strength training does not yet seem to be clearly empirically confirmed in many questions. In addition, meaningful multicentre studies in the "fitness studio" setting are very rare. The German University for Prevention and Health Management (DHfPG) has been doing application-oriented research on fitness and health-oriented strength training since 2008. In this lecture, you will be presented with various interesting results from these research projects and in doing so derive optimization potential for fitness and health-oriented strength training.
In this lecture you will learn:
- how the intensity control in fitness strength training can be optimized
- the intensities with which fitness-oriented strength athletes actually train
- which relation between intensity and volume is effective in fitness strength training
Effective and varied strength training with the wavy periodization
The classic form of periodization in strength training is linear periodization. This is characterized by the intensities increasing progressively over a macro cycle and the number of repetitions decreasing regressively. In addition to this classic periodization approach, there are also models that allow the intensities and repetition numbers to be adjusted within a mesocycle. This includes e.g. B. a very progressive variant of linear periodization, in which the intensities are either increased from week to week and diametrically reduced the number of repetitions. In addition, with the so-called "reverse linear periodization" there is also an opposite approach, in which a mesocycle is started with high intensities and at the same time low repetitions, and then the intensities are reduced weekly and the repetition numbers are increased diametrically. An alternative to these linear or reversely linear periodization models is the wave-like periodization, in which the intensities and repetition numbers vary from unit to unit. For fitness strength training, the question arises as to which of these periodization models is the most effective, particularly with regard to the adjustments that can be achieved in the short term. The lecture addresses this question by presenting results and findings from a multi-center study by the DHfPG.
In this lecture you will learn:
- which periodization models can be used in fitness strength training
- how effective these periodization forms are in short-term use
- why the wavy periodization stands out in this comparison
Standards for effective and safe whole-body EMS application
Whole-body EMS is an effective and safe training technology when used correctly. However, it is undeniable that an abusive GK-EMS application can trigger undesirable and even serious side effects. The risk potential arises from the simultaneous contraction of large muscle areas in connection with the possibility of being able to generate a supramaximal stimulus intensity for each region of the body. For the commercial GK-EMS market, this results in the need to formulate quality standards up to exclusion criteria for the GK-EMS. Such quality and safety standards are formally regulated in DIN 2018-Part 33961, which has existed since 5. On the one hand, such standards can be used specifically as positioning features. On the other hand, formal regulations often trigger discussions about the meaningfulness and interpretation of the criteria. The best example of this are the contraindications for GK-EMS defined in DIN. Research findings show e.g. B. that GK-EMS can also trigger health-positive effects in selected risk groups. At this point it must be critically discussed to what extent findings from clinical settings can be transferred to the commercial GK-EMS market within the scope of the existing implementation options and limits. In addition, with the entry into force of the amendment to the Radiation Protection Ordinance (NiSV), the commercial GK-EMS industry also faces regulations that need to be viewed critically.
In this lecture you will learn:
- why quality and safety standards are important positioning features
- why the formulation of contraindications is necessary for safe GK-EMS application
- why the NiSV should be viewed critically for the commercial GK-EMS market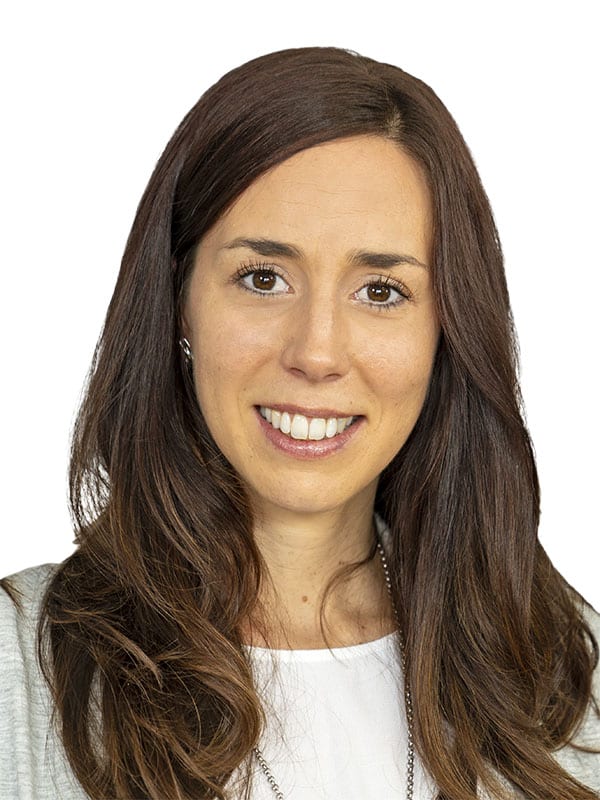 MA Prevention and Health Management, Lecturer at the DHfPG / BSA Academy
Sandra Gärttner completed an apprenticeship as a social security clerk at one of the largest statutory health insurance companies. Her tasks included the private customer business, where she worked as a deputy team leader. Because of her passion for fitness training, she quit despite the attractive position and studied at the German University for Prevention and Health Management (DHfPG) Bachelor of Arts fitness training. With a master's degree in prevention and health management with a focus on stress management and coaching, she expanded her qualification profile. Sandra Gärttner has been working as a pedagogical employee in the training and movement science department of the DHfPG / BSA since 2010. The fitness expert not only has many years of experience in relaxation, group and individual training and as a personal trainer in Pilates, but also has a lot of experience in the topic of Sun, Beauty & Care.
Motives for buying and using Sun, Beauty & Care services - men as a neglected target group
The structure of the Sun, Beauty & Care branch has expanded steadily over the past few years and there is an increasing willingness to pay and buy for corresponding products and services. In addition to typical care products such as B. creams or body lotions, there is an increased desire to buy, especially in the case of equipment applications for the beauty and care of the body. While women have been the primary target group up to now, this picture has changed in the recent past. Especially among men, the attention, demand and willingness to buy beauty & care applications has almost doubled in recent years. Important motives for men when visiting a beauty facility are anti-aging, increasing attractiveness and masculinity, or regeneration after training. They prefer an ambience that is appealing to them, similar to what is the case with barbershops. Innovative applications as well as the design and equipment of the facility and thus the feeling of modern lifestyle are of great importance here. Operators of beauty facilities must therefore ask themselves: Which personal motives of the customers are of central importance when visiting a beauty facility and which strategies are suitable for reaching the different target groups (women and men)?
In this lecture you will learn:
- To what extent do offers and services for women and men differ
- which potentials result from this
- What do men, as a previously neglected target group, attach particular importance to when visiting a beauty facility?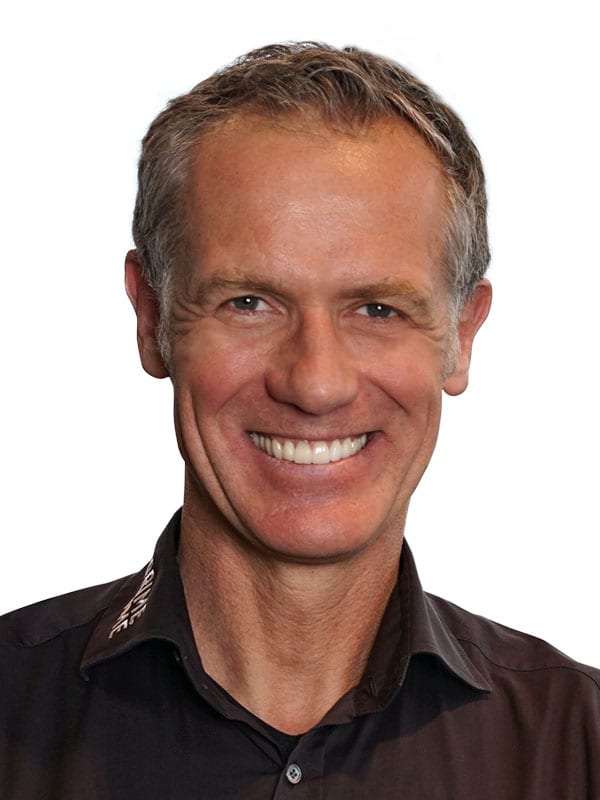 Industry expert, owner of the boutique studio chain "PRIME TIME fitness", lecturer at the DHfPG / BSA Academy
While studying business administration at the University of Freiburg / Switzerland, Henrik Gockel was active in the sale of fitness equipment. After graduation, he went into business for himself with a focus on market, location and competition analysis. In more than 10 years of consulting, he analyzed countless gyms in Europe and the U.S. He was co-founder and managing director of the TC Training Center Group, which had more than 2003 of its own gyms in 20 and comprised over 50 license and franchise companies. Subsequently, Henrik Gockel was responsible for Fitness First as operational director for 100 fitness first clubs in five European countries and member of the "Executive Board".
Today he is the owner of the boutique studio chain "PRIME TIME fitness" with 11 locations in Frankfurt, Munich and Hamburg.
Henrik Gockel has been a lecturer at the German University for Prevention and Health Management and the BSA Academy since 2008.
Opportunities and risks from and through the boutique trend
The more the fitness market develops, the more it splits into different market segments.
For those interested, it was previously mostly clear that there was a core offer of cardio, strength and free weights in a fitness studio for a monthly fee of around 50 to 60 euros, plus courses, sauna and solariums and the shake on the counter rounded off the studio visit , Then the first new business models appeared on the market with the discounters. Cost-intensive offers such as the sauna, wellness and the service counter were canceled and the price was significantly reduced. The price elasticity of the fitness market made the discount segment the fastest growing market segment in the industry for many years.
In order not to suffer the same fate as the department stores in retail, the classic gyms had to specialize, "upgrade" and differentiate their offerings.
Now the next offensive in the fitness market is coming not from the bottom, but rather from the premium corner - the boutique studios. Boutique studios pick individual offers from the classic "studio mix" such as cycling, HIIT, boxing etc. and specialize in them with an experience and event character. In addition there are pure circle studios and crossfit boxes. Since these concepts all require less space and total investment than the classic fitness studio, it is easier for them to occupy the best locations - right where people live and work.
So how do you react to this new market development?
In this lecture you will learn:
- how the boutique market works
- Opportunities and risks from and through boutique concepts
- how to integrate boutique offers into your club
How to make the essential decision regarding the "perfect" location as well as possible
The old saying "What are the three most important factors for a successful start-up? - 1st location! 2nd location! 3. Location! "Applies to stationary services such as those offered by gyms, more than ever.
The choice of location is constitutive and provides the basic framework for the business activity for a long time. It determines the target group, infrastructure and competitive environment. Therefore, the location decides significantly about the success and failure of a fitness studio. Accordingly, a lot of attention must be paid to this decision when starting a business in the fitness area.
The best location for your concept does not necessarily have to be the top shopping area in your city. Rather, it depends on your own criteria such as B. target group, space requirements, supply structure and price level etc. and how they are taken into account when deciding on a location. Each concept has its own "perfect" location. But the decision as to which it is is often difficult and can lead to existential consequences in the event of wrong decisions.
In this lecture you will learn:
- which location factors are "important and right" for which concepts
- how you should proceed when choosing a location
- how the commercial real estate market works in Germany and what "appetite" landlords have for fitness
- Which framework parameters should be observed in leases for fitness studios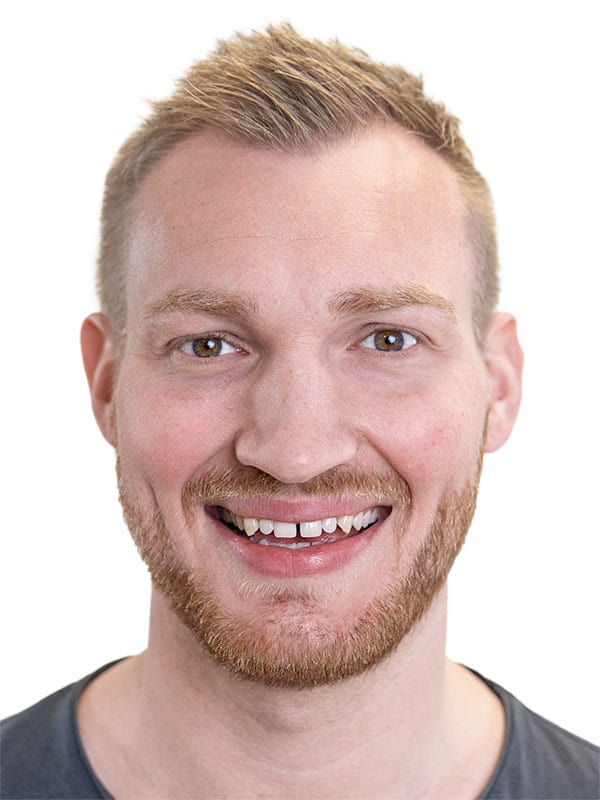 Qualified fitness educator, EMS expert for over ten years and owner of Animo Forte CrossFit
Marc Götza was able to gain and expand his experience in a franchise system over ten years ago. Starting out as an employee, he reached a managerial position and led his branch to economic success. After about a year he opened four of this system's own locations with a business partner and gave up his responsibility after three years. He now uses his experience in the areas of training, development, leadership and structures as an independent consultant for EMS and fitness systems in Europe. In this role, he was responsible for the development of the largest EMS branch system in the world to date to 49 locations. He specializes in the areas of EMS and CrossFit. As a lecturer at the BSA Academy, he supports them in the development of the EMS topic. With the opening of his own CrossFit Box, he also fulfilled his dream of self-determined professional activity in his second favorite area.
What skills do you and your employees need to grow your company?
The EMS market has been one of the emerging areas of the German fitness industry for more than ten years. Every year more locations, providers and employees are added. Initially seen as a hype or trend, EMS is a form of training that is very well received and is gradually conquering other countries. There is hardly any other branch of the fitness and health industry that is so likely to successfully open and expand its own studio. Employees whose main task was to look after customers become managers whose tasks range from leadership to staff, financial planning, etc. This professional development is accompanied by more and more challenges. Appropriate skills, which should be acquired in advance, make this change even easier and provide the former coaches with guidelines for their personal development as managers. Marc Götza, who successfully took the step from employee to manager, reports on his experiences as well as ups and downs. He gives tips on how you and your employees can master these challenges.
In this lecture you will learn:
- what prerequisites are necessary to be successful as a manager
- how important your personal professional goals are in order to succeed in independence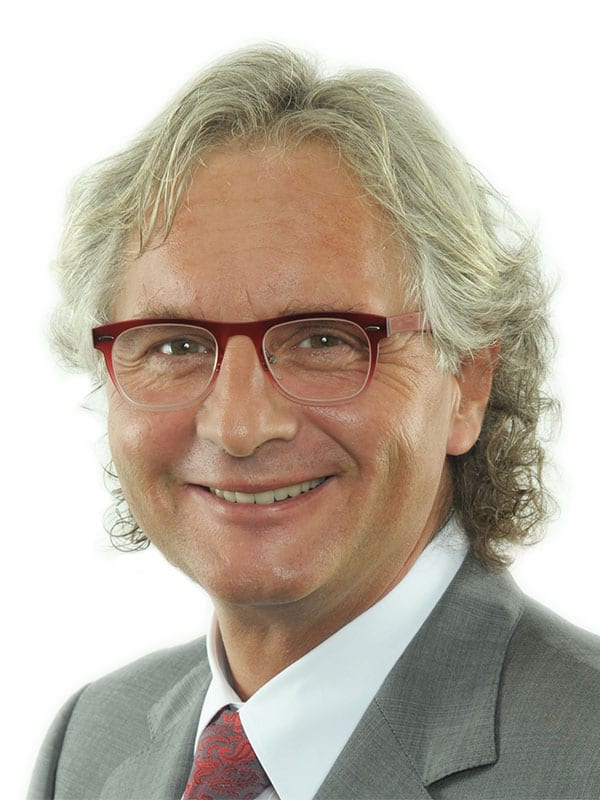 Business economist (VWA), lecturer DHfPG for business administration / marketing, management consultant and speaker
Stefan Haase, business economist (VWA) u. Industrial clerk, worked from 1978 to 1991 in large corporations in the German and European automotive industry. From 1992 to 2017, he was a long-term partner of a well-known management consultancy with an affiliated franchise system, most recently in the role of business manager. His expertise includes franchise systems, turnaround management, business start-ups, succession planning as well as restructuring, process and investment management. He also works as a speaker at industry and business congresses. He is a partner in a successful fitness and health facility (franchise) and has 30 years of industry experience. He is a member of the German DIN and European CEN standards committee for fitness facilities and a member of the TÜV expert advisory board for fitness facilities and is primarily a lecturer, author and tutor for the German University for Prevention and Health Management.
"If you want to know the value of money, go and try to borrow one." Benjamin Franklin
Every industry is dependent on financing. And because of their different requirements with regard to capital goods, etc., each industry has its own peculiarities that must be taken into account. This also applies to the fitness and health industry. The will or desire of successful financing, e.g. B. for starting a business, is unfortunately still not enough today to be able to implement it despite all the euphoria and optimism.
Fundraising is not only the foundation of starting a business, it is also necessary to secure the future of the company. Due to its significant volume and the subsequent monetary and monthly burdens, it requires particularly intensive consideration within the decision-making process.
The following questions may arise within the scope of a financing: How long does a financing run? What are the conditions? How long can you use the devices legally and practically? Or what type of financing is best for which investment and at what time.
The lecture will show you situations that can lead to financially critical situations within existing types of financing. These are questions and points with elementary, if not existential, meaning and impact.
In this lecture you will learn:
- what different types of business start-ups there are and what advantages and disadvantages they are associated with
- which types of financing are relevant when starting a business and what needs to be considered with regard to sustainability and risks
- the various options for securing financing
- what possible funding programs for business start-ups are available
Starting a business in a different way! The issue of corporate succession as a new opportunity for self-employment
The path to self-employment can be rocky and full of hurdles using the classic method of starting a business.
A perhaps more elegant variant exists, for example, when entrepreneurs want to sell their businesses for various reasons. Taking over an existing company can avoid significant problems and hurdles.
This applies to financing, induction, employee search, building a customer base and much more. The juxtaposition of the advantages and disadvantages of traditional business start-ups is so convincing that it pays to rethink how to proceed as a self-employed person.
The ways and procedures for company succession or participation are shown in detail in this lecture, so that a successful win-win situation can arise for both parties.
In this lecture you will learn:
- what the current market and its potential for corporate succession look like
- which advantages and disadvantages of successor method vs. classic business start-ups
- how the path from entering into a participation to the final company takeover is
- Which possible procedures or constructs exist for the exclusion of liability and the assurance of membership in favor of the company buyer
- the variants of financing within the framework of participation / purchase or sale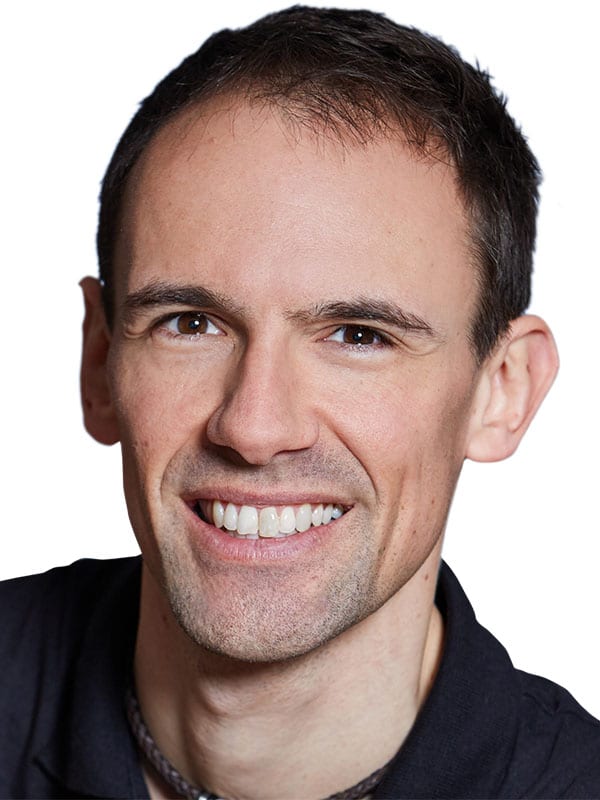 M. Sc. Sports Injury Management, physiotherapist, sports and gymnastics teacher and FOMT speaker
Patrick Hartmann is a physiotherapist and sports and gymnastics teacher with the additional qualification of sports therapy. He holds a Masters degree (M. Sc.Sports Injury Management) from the University of Brighton in England. Patrick Hartmann is a FOMT consultant for device-based physiotherapy (KGG), advanced medical training and sports physiotherapy in Germany and abroad. He is also a specialist author of various articles and books.
The importance of peak height velocity (PHV) for training control in different age groups
Strength training with children and adolescents is safe and sensible - there is a lot of evidence about this. The actual age of the young athletes is less important. Rather, the biological age counts, which can be determined in the period around puberty with the Peak Height Velocity (PHV). Based on this, the training is controlled using a step plan. The PHV is the phase of accelerated length growth at the beginning of puberty. It occurs in girls at around twelve and in boys at 14. The strength training can be controlled based on the PHV age - because before, during and after the PHV, children and adolescents are more sensitive to different types of training. This means that the trainability of the individual basic motor properties and their subforms is better or worse or that the adaptation to the respective training stimulus is accelerated or not. Thus there are time windows in which greater progress can be made in one training session than in another. In this context, a four-stage plan is known, in which stage 2 is located immediately before the PHV and stage 3 during the PHV. Strength training changes the most when these two levels are changed.
In this workshop you will learn:
- How to determine the Peak Height Velocity (PHV)
- what levels there are for children and adolescents as part of training control
- which focal points are important in the individual phases
- how you can motivate children and young people to do strength training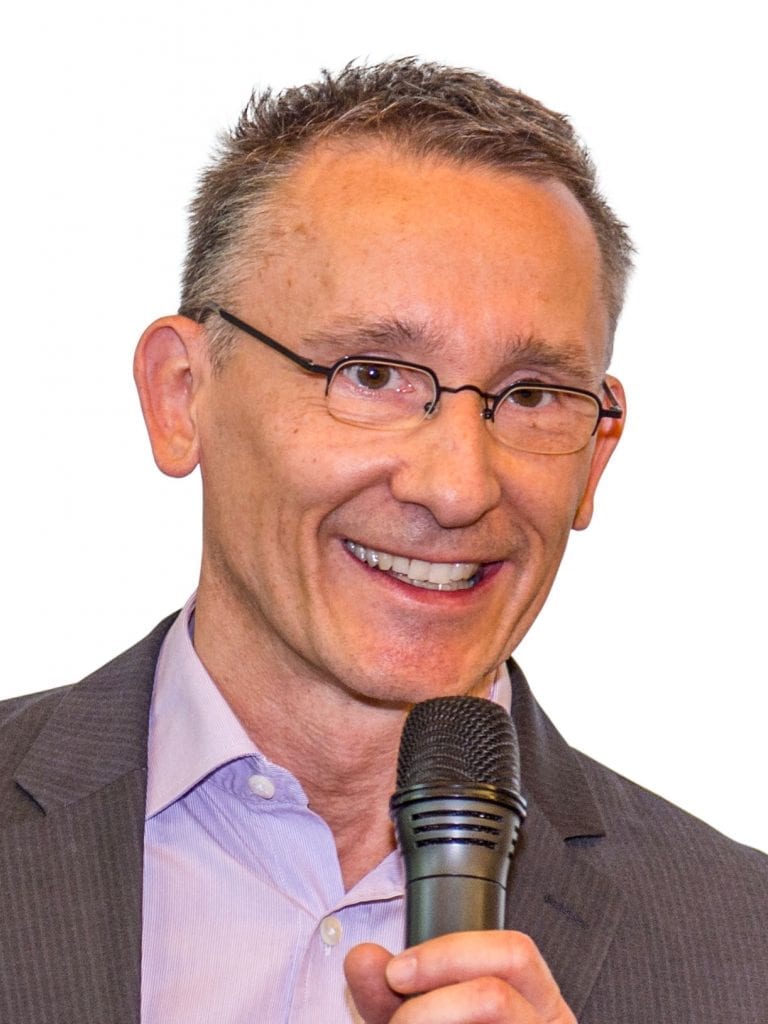 Dipl.-Psychologist, specialization in health psychology, Chairman of the German Wellness Association
Lutz Hertel is the initiator and co-founder of the German Wellness Association. He has been leading Europe's leading non-profit organization for 30 years. He is considered an important protagonist in the German wellness industry and is also known as a critical expert on the market. In 1997 he built up the largest German wellness hotel cooperation, shaped the professional profile of the wellness trainer, developed wellness quality standards and in 2002 introduced quality certification for wellness companies such as hotels, spas and spas. Lutz Hertel has spoken in numerous specialist and public media, advised editorial offices and press agencies and has participated in many specialist events in Germany and abroad. He has been a Messe Düsseldorf consultant for the wellness and spa sector for more than ten years, and has also worked for FIBO since 2018. He represents the wellness concept like no other. In 2016 he brought the running technique slow jogging to Germany, which was declared the fitness trend of the year in 2018 by the media.
Many fitness facilities understand wellness only as a wet area. This means that a lot of customer and sales potential is wasted
The American wellness movement reached Europe in 1990. Ten years later, the wellness wave boomed in Germany and has since established itself as part of a mega trend in numerous industries. To this day, however, wellness is usually reduced to relaxation, inner harmony, massages, baths and saunas and is therefore misunderstood. Because wellness is actually about changes and inspiration for a better life. The aging baby boomer generation as well as the millennials and the Gen Z have this need today. Those who understand, implement and communicate wellness correctly address exactly this need.
Anyone who is willing to think "out of the box" and thus leave the mainstream behind in the market will find a conceptual guide in REAL Wellness.
In this lecture you will learn:
- what wellness and REAL wellness really mean, not just for the fitness industry
- which operational requirements are necessary for REAL Wellness
- how you implement REAL Wellness in the design of your own offer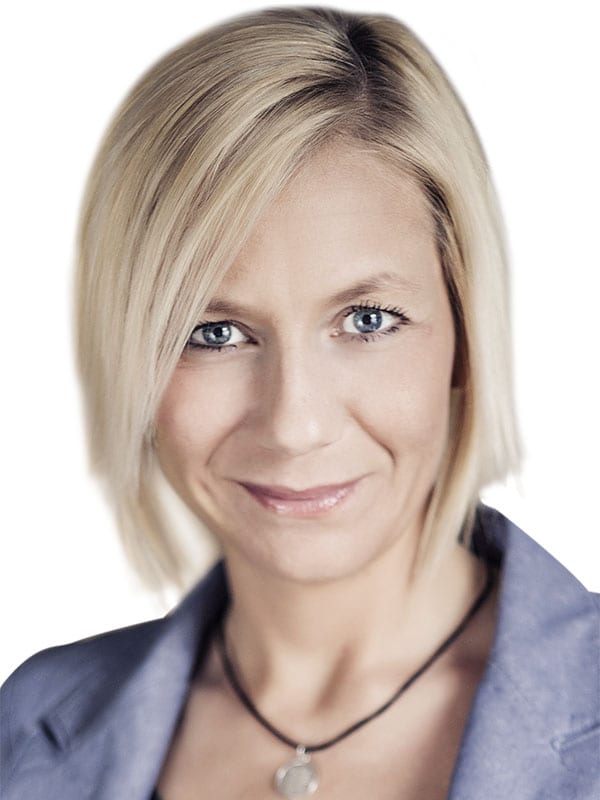 Graduate ecotrophologist, nutritionist, nutrition expert at BVB Jugend, lecturer at DHfPG
Jola Jaromin-Bowe is a qualified ecotrophologist, certified nutritionist and therapist and sports teacher. During her studies she founded her company food coaching GmbH and has had offices in Dortmund and Cologne since 2008. The main focus of her company includes coaching professional athletes, individual nutritional therapies, prevention courses, health offers in companies and fitness companies as well as training and further education programs. Jola Jaromin-Bowe developed the ELAN nutrition concept, which was awarded the "German Standard Prevention" seal of approval by the Central Prevention Unit. Since 2013 she has been lecturing at the German University for Prevention and Health Management (DHfPG) and at the BSA Academy. In 2015 Jola Jaromin-Bowe published the book "The crucial thing is on your plate - the BVB principle for optimal fitness and maximum energy" for Borussia Dortmund. Since then, she has been supporting the youth area as BVB's food coach and accompanying the athletes on their way from the U9 to the U23.
What does Instagram have to do with nutrition coaching? This lecture should not be about how to attract new members with free food coaching content instead of advertisements or how to present yourself as attractively as possible with the help of many qualitative articles on the subject of nutrition. Rather, it should be shown in a very brief practical way how you can spread meaningful messages on the subject of nutrition coaching among your customers / followers. The term "meaningful" in this context primarily stands for the scientific correctness of the content. Because nowadays pretty much everyone has an opinion on the subject of nutrition that can be based on current trends or the industry in which you work with your company. If a serious nutritional coaching thought is pursued, it pays to work professionally on the content first in order to achieve lasting success and customer satisfaction. After that, of course, everything is allowed that informs the follower, helps them or entertains them really well. In this lecture you will learn: - how you can increase your success through the active participation of clients - which e-coaching channels there are and which possibilities e-nutrition coaching offers - how the best practice examples were implemented
Health promotion in the fitness market and basics from nutritional education to nutritional therapy
Alongside exercise, nutrition is one of the most important pillars of human well-being. Training alone cannot achieve optimal weight loss or a fitness goal. With each measure for weight loss or muscle definition that does not follow a nutritional concept, there is no significant "added value" for your customers. This "added value" does not arise from occasional tips from your trainers, but should be approached conceptually and viewed just as professionally as the training plan creation and implementation.
A healthy and balanced diet is unfortunately not on every menu, but it is easier to implement than you think. Far from trends, hype and opinions, there are a number of tested and standardized concepts and, above all, trained specialists with whom you can cooperate. And why not simply combine both topics and offer, for example, a nutritional course on the spinning bike?
In this lecture you will learn:
- how you get from the opinion to the concept
- how to generate external support and cooperation
- how you implement the measures in the company
What nutritional foundations have to do with individual talent development
With optimal nutrition, a performance increase of up to 30 percent can be achieved in professional sports. Reason enough to start with education and training even in adolescence. This lecture is intended to answer who needs to be trained in which way in order to achieve the best possible implementation of the nutritional recommendations. A possible implementation is shown using the example of the food coaching concept of the BVB youth department as best practice.
In addition, the diet must be based on the individual performance classes and sports-specific requirements and, of course, on the age of the athletes.
The use of supplements is much discussed, especially in the youth field. This lecture explains from what age this use makes sense and what nutrients the youthful athletes may lack due to natural factors.
In this lecture you will learn:
- what a needs-based diet, divided into age groups, looks like
- how to train parents, coaches, staff and children
- when the use of food supplements makes sense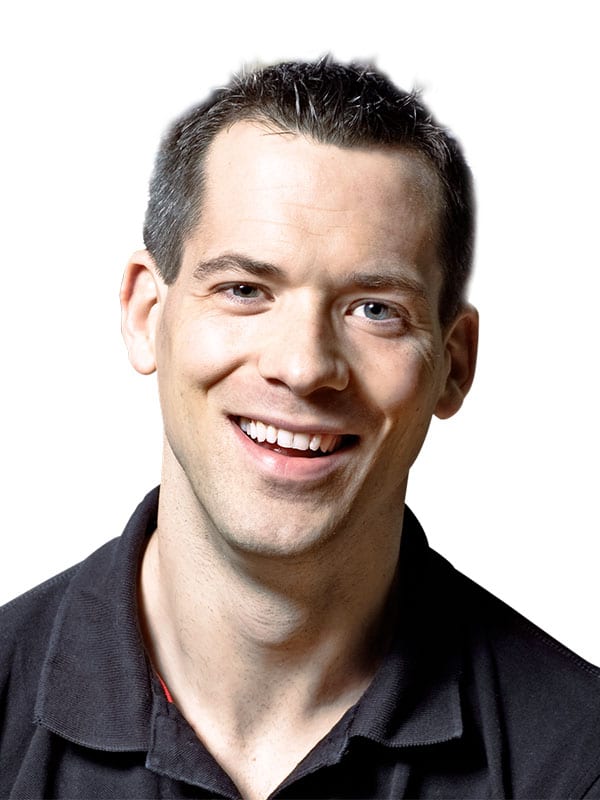 Expert in fitness / athletic training for various professionals and teams, lecturer at the DHfPG / BSA
Prof. Dr. Daniel Kaptain full-time in the fitness and healthcare industry. He started as a personal trainer in Atlanta (USA), where he gained experience in athletic training. During his studies, he developed a training concept in the field of therapeutic back training and headed a training center until 2002. He completed his MA in Health Management in 2012 and from then on worked as a lecturer at the DHfPG and the BSA Academy. From 2010 to 2010 he led a training program at the Bundeswehr Airborne School and did his doctorate at Goethe University Frankfurt. He is also an expert in conditioning and athletic training and a trained training therapist. In addition to his role as a training science consultant for a premium fitness chain, he now leads the athletic training of several professional clubs. He also advises various companies / institutions in the area of ​​occupational health promotion.
Intensity = effectiveness?
Athletic training and functional training have been important trends in fitness training for years, as has the strategy of adopting the training concepts of successful athletes. However, trainers and clients often overlook certain differences between the two clientele. The secrets of success in performance training are only effective if they are in harmony with the associated performance-oriented lifestyle. Especially in the area of ​​regeneration there is an often overlooked performance determinant. Taking the training principles into account and the harmony between training and recovery measures is often the key to success. The lecture highlights the key parameters of regeneration and underlines the tasks of the training supervisor to take these aspects into account in addition to the training content and thus to provide the customer with relevant implementation tips. In the lecture, the above-mentioned points are presented using practical examples and studies, in order to sensitize the trainers in today's "lifestyle" (Generation Y / Generation "YouTube"), to clarify the quality of the training exercises and the guiding principle "Quality before complexity" highlight.
In this lecture you will learn:
- Information on the stress factors (during training) and their regeneration needs
- Worth knowing about the factors influencing regeneration: sleep, nutrition, stress
- how professional athletes and amateurs / fitness customers differentiate themselves
- how regeneration can be measured
- whether the saying "No Pain, No Gain" is truth or myth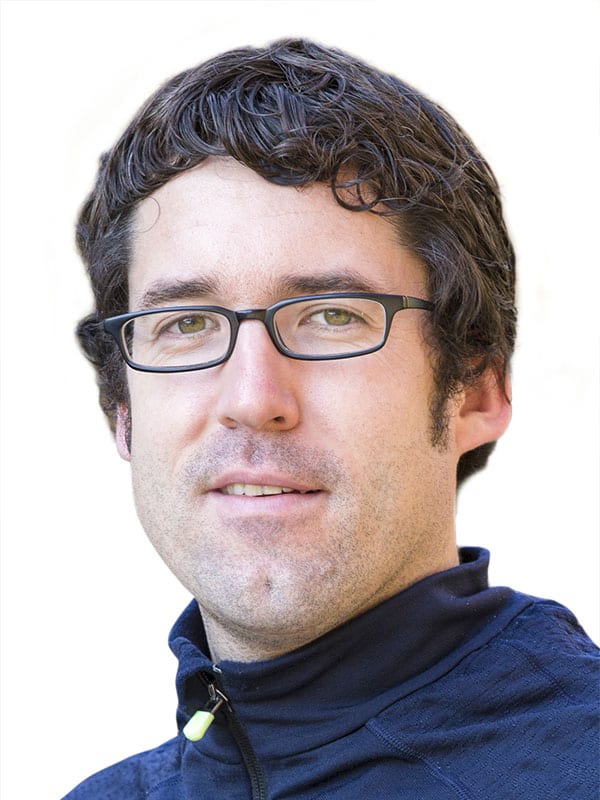 Physiotherapist, BA, heads the OSINSTITUT - movement for orthopedics and sports medicine in Munich
Matthias Keller is a physiotherapist with a Bachelor of Physiotherapy degree and heads the OSINSTITUT - Movement for Orthopedics and Sports Medicine in Munich. In his practice work, the focus is on active therapy. He also works as a lecturer for further training and in an advisory capacity for clubs and associations in top-class sport. He is co-editor of the magazine Sportphysio at Thieme Verlag.
In his lecture, Matthias Keller shows the possibilities of how the Return to Activity Algorithm (RTAA) can be used to control and structure rehabilitation objectively and in a targeted manner. The RTAA was developed by the OSINSTITUT for the upper and lower extremities as well as for the spine. In his lecture, Matthias Keller presents the function-based concept of the RTAA to provide therapeutic support for patients after shoulder and arm injuries. Level by level you can find your way back to sport or workload. In this lecture you will learn: • how and with what intentions the Return to Activity algorithm was developed • how the RTAA works for the upper extremities • learn to make your patients fit for sport and workload level by level.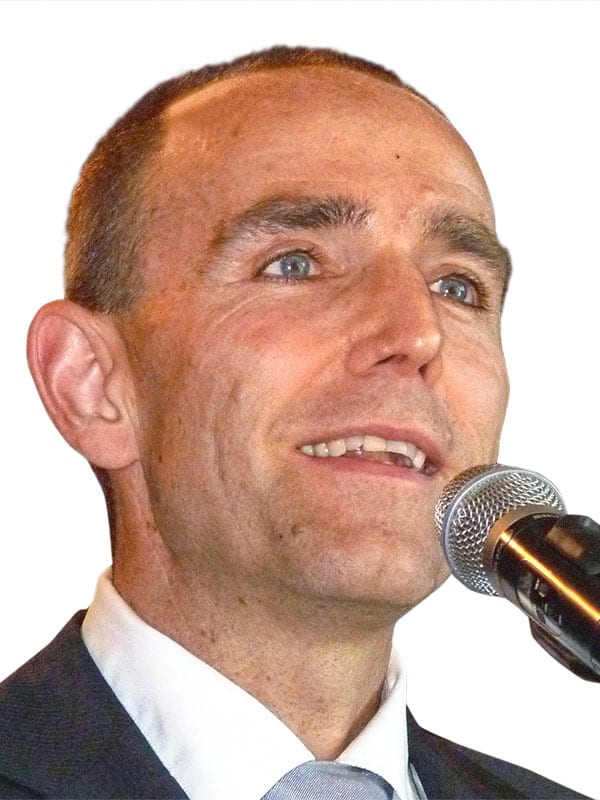 Prof. Dr. Wolfgang Kemmler
Habilitated sports and training scientist, sports economist, Master of Health and Fitness
Professor Dr. Wolfgang Kemmler is the research group leader at the Institute of Medical Physics at the Friedrich Alexander University in Erlangen-Nuremberg and is responsible for conducting clinical studies with a focus on sports and physical training. His research area relates to the effects of physical training and alternative training technologies on health risk factors and physical function in people of middle to old age. In the field of whole-body electromyo stimulation (GK-EMS), his working group has published a large number of publications with a focus on the health effects of whole-body EMS in recent years. Kemmler is a founding member of the "Round Table EMS", the national association of research and teaching institutions in the department of the GK-EMS.
Whole-body electromyo stimulation (EMS) and chronic non-specific back pain - facts about philosophy
Chronic non-specific back pain is a very common phenomenon in our industrial society - its incidence has increased by almost 1990 percent since 50. The positive effect of back-specific strength and stabilization training in chronic back pain is well documented. Unfortunately, in the majority of back pain patients, the willingness to carry out a classic, strength-oriented training program sustainably and consistently is very limited. Relevant barriers to this situation are, in addition to the time and the high level of subjective effort of conventional training, in particular the "kinesiophobia", i.e. the fear of causing further pain when moving - a phenomenon that can be observed in many chronic back pain patients. In this context, the alternative, time-efficient, joint-friendly and highly customizable training technology of whole body electromyostimulation (GK-EMS) has great potential to reach this target group. Due to this obvious ability, several studies in the past have addressed the area of ​​tension GK-EMS and back pain without generating the evidence necessary for the guideline-oriented therapeutic application. However, two current, randomized, controlled intervention studies provide new and reliable facts that are to be presented in the lecture.
In this lecture you will learn:
- what contribution GK-EMS makes to the therapy of chronically unspecific back pain
- how great the effects of a GK-EMS are on chronic non-specific back pain
- how big the effects are compared to other therapy methods
- which advantages GK-EMS offers compared to other therapy methods
- what to watch out for during training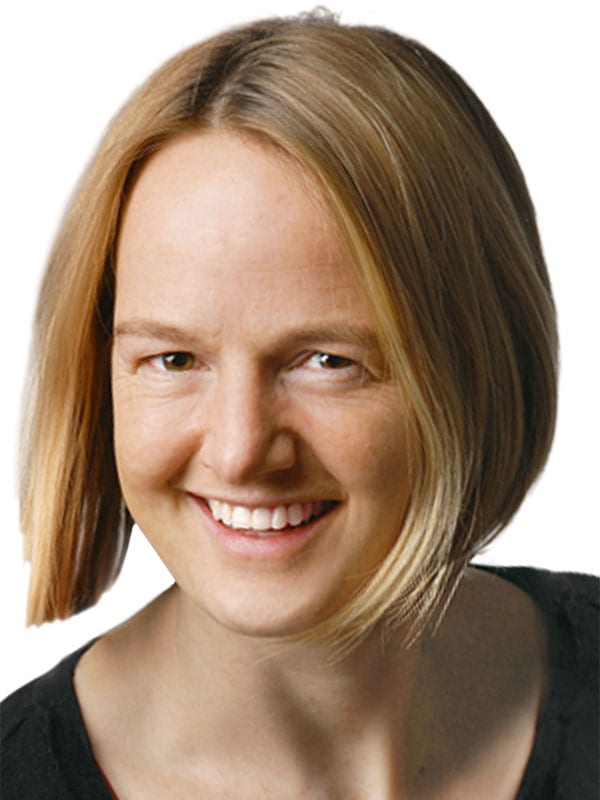 MA Health Management, Lecturer at the DHfPG / BSA Academy in the field of health management
Sabine Kind initially completed various training courses, e.g. B. Veterinary assistant and office clerk. After several years of professional experience in these areas, she began her studies in fitness economics at the German University for Prevention and Health Management in 2004. She completed her company training as part of her dual study program as deputy manager in two fitness clubs. After completing her studies, she moved to a women's fitness club in Wiesbaden in August 2008 as deputy manager. In 2011 she successfully completed the postgraduate Master of Arts in Health Management at the German University for Prevention and Health Management. This year she also started working as a lecturer and tutor at the German University for Prevention and Health Management / BSA Academy in the Department of Health Promotion.
What is the difference?
In the sporting context, coaching means comprehensive support for high-performance athletes, which goes far beyond the actual training and includes advice, support and motivation before, during and after a competition. One of the main tasks of the coach in sport is to create conditions that enable the athlete to discover and expand the limits of their own performance. As a trainer, it can make a lot of sense to take on the role of coach in phases in order to support the customer in optimizing and strengthening all available strengths and potential so that he can continuously improve his self-management skills. In order to be both a trainer and a coach in the right relationship, it is important to familiarize yourself with the attitude as a coach. In her lecture, Sabine Kind will on the one hand show how the activities of coach and trainer differ and, on the other hand, what can be transferred from the classic coaching attitude to work as a trainer in order to optimize the quality of customer care.
In this lecture you will learn:
- which tasks a coach takes on
- how coaching and training differ
- what the similarities between coaching and training are
- how you can change from the role of the trainer to that of the coach in order to support a person in the best possible way.
The contribution of relaxation training to successful stress management
The ability to relax physically and switch off mentally is a basic way of coping with stress. Basically everyone has this ability and it can be trained. The mastery of relaxation techniques, such as B. Yoga, progressive muscle relaxation, etc., enables the sensible handling of tension and increases the ability to regulate them consciously. Achieving an optimal relationship between stress and relaxation is one of the most important conditions for strengthening and keeping the organism healthy and at the same time the basis of psychophysical performance. The lecture shows the different functions of relaxation training in connection with successful stress management.
In this lecture you will learn:
- how a tension balance in stressful situations can help to weaken the individual stress level and to eliminate sleep disorders
- the contribution that learning recovery patterns as part of relaxation training makes to achieving optimal stress and recovery dynamics
- how the conscious use of one's own energy reserves can be promoted through relaxation training
- how relaxation training enables better preparation for recurring performance requirements and stressful situations
New challenges for the sun, beauty & care industry
Especially with women, but increasingly also with men, the sensations of beauty and well-being are closely linked. In industrialized countries, more than every second woman suffers from figure or beauty problems. A widespread beauty problem is cellulite also known as "orange peel". But not only women are affected by cellulite. There is also a clear increase in men. Cellulite is multifactorial. In addition to a genetic predisposition, individual behaviors promote their development. The same applies to premature skin aging. In order to be able to advise both female and male customers in a target group-oriented manner, it is important to develop a physiological understanding in order to be able to help with the central beauty problems. On the one hand, the lecture shows which methods can be used to classify and recognize central beauty problems. On the other hand, it describes which factors play a role in the creation.
In this lecture you will learn:
- how women and men differ in relation to the central beauty problems cellulite and skin aging
- how cellulite and (premature) aging of the skin come about
- How you can support your customers in reducing the central beauty problems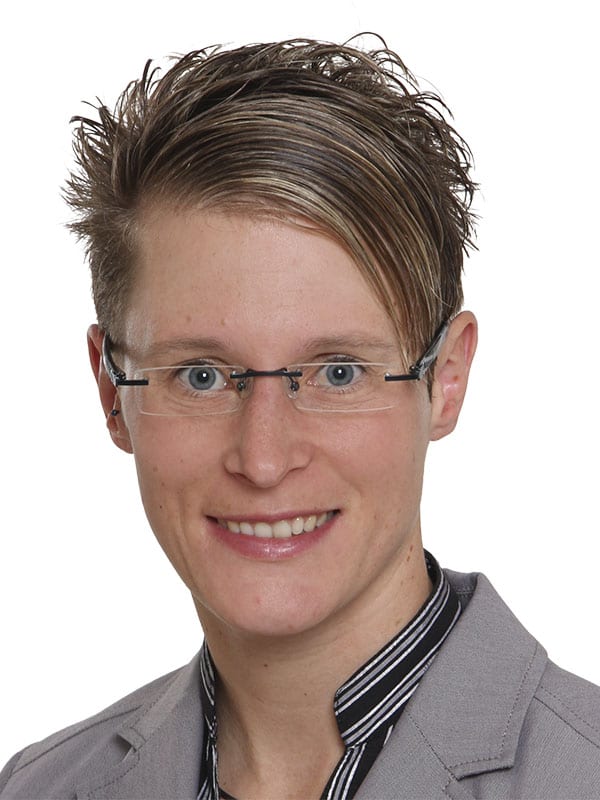 Consultant for sport and physical performance at the Bundeswehr, lecturer at the DHfPG / BSA
Prof. Dr. phil. Daniela Klix is ​​a sports scientist and lecturer at the DHfPG. Before that, she was a temporary soldier for twelve years and was deployed nationwide as a personnel manager and trainer in the senior service of the Bundeswehr. From 2013 to 2018 Prof. Dr. Klix research assistant and teacher at the Institute for Sports Science at the University of the Federal Armed Forces. Since October 2018 she has been a consultant for sport and physical performance in the armed forces and, among other things, charged with professionalizing sports training in the armed forces as well as managing the sports personnel of the Bundeswehr.
In parallel to her academic and sub-academic training, she was and is an ambitious endurance athlete and multiple Ironman and marathon finisher. Her greatest successes were overall victory in the Great Wall Marathon in Beijing and numerous participations in military world championships in marathon and triathlon.
Attack your own performance limit
Attacking your own performance limit - that's the purpose of pacing! This requires a strategy that is tailored to both the athlete and the objective. Because choosing the right pacing strategy means using the body's energy reserves optimally, be it in the 10 km fun run, in the varied obstacle course or in the diverse triathlon distances to get the best performance at the right moment. Pacing is also a control process that enables immediate adaptation to external environmental influences or the course of the competition. From a physiological point of view, it is about the distribution of aerobically or anaerobically obtained energy during a competition. Accordingly, this view also means that pacing can be learned and trained. The specialist distinguishes between six basic pacing strategies: the all-out, the positive, the even, the negative, the parabolic and the variable pacing. The choice of the right strategy depends on different variables, such as the type of competition, the external conditions, the route profile or the state of training. In training, it is important to choose both the right pacing strategy and the training of the primary energy supply path by choosing the right endurance training method.
In this lecture you will learn:
- what pacing is and what basic pacing strategies are available
- which pacing strategy fits which athlete or which objective
- how to train pacing or pacing strategies with a focus on goal setting
What managers can do to keep their employees healthy
Healthy and therefore motivated and productive employees are a key success factor for every company. Top management is becoming increasingly aware of how strongly "soft facts" such as the mental and physical health of employees have a positive or negative impact on "hard facts", for example the operational results.
But what does "healthy leadership" actually mean? In order to answer this question, you first need to know and assess the general conditions. Society is undergoing a change that is primarily characterized by a change in values, rapid technological progress, increasing digitalization, an increasing shortage of skilled workers and individualized training. In addition, a longer working life promotes a multi-generation company that combines opportunities and risks at the same time.
This in turn means: Healthy leadership is not the same as healthy leadership! Different generations expect different styles of leadership. The generations of Babyboomer, X, Y and Z have different demands on their workplace and their manager, but they also handle the tasks assigned to them differently. A large number of personal and organizational factors play a role in promoting the health and well-being of employees in the workplace, and accordingly many dimensions have to be taken into account when developing a healthy management style. A healthy management style is characterized, for example, by conveying meaning and recognizing or appreciating work performance.
In this lecture you will learn:
- what has changed in the framework for "healthy" leadership
- why in the same stressful situation some people stay healthy while others get sick
- what managers can do to keep their employees healthy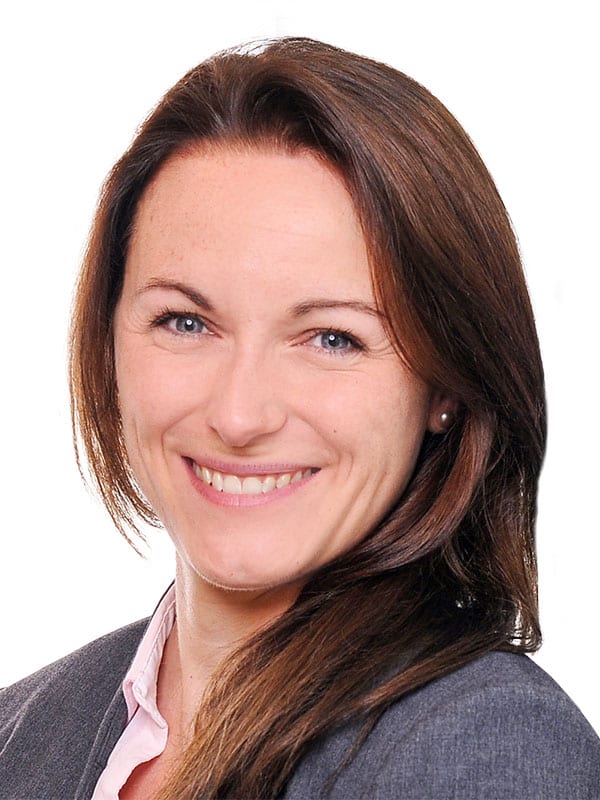 M. Sc. Business and law, since 2018 research assistant and lecturer at the DHfPG
Sarah Kobel is a research assistant and lecturer at the German University for Prevention and Health Management in the Department of Economics / Management. After completing her master's degree in economics and law (M. Sc.) With a focus on market and consumer behavior research at the University of Saarland, she worked as a research assistant and doctoral candidate at the chair of business administration, especially marketing, at the university from 2012 to 2018 des Saarlandes (Institute for Consumer and Behavioral Research) with Univ.-Prof. Dr. Andrea Gröppel-Klein. Through the school of thought mediated by the institute, she looks at everything from the perspective of the customers in order to understand and explain their often complex behavior. As part of her dissertation project, she is concerned with the empirical analysis of the effects of humor in service interactions.
Unconventional communicative measures for gym employees to regulate emotions
When work requires human involvement, mistakes happen. Thus, the provision of services is often associated with errors and even the best provider cannot succeed in offering customers a completely perfect service at all times. An inedible meal in the restaurant, long waiting times until the reserved hotel room is ready to move into, a forgotten appointment for a personal training session - while the occurrence of such errors is inevitable and perhaps understandable from the customer's point of view, this does not apply to a missing or bad one Reparation of the company. The chosen measure must rather allow the customer to be compensated for the inconvenience, so as not to run the risk of jeopardizing the company's success. Errors in the provision of services sometimes annoy customers to a considerable extent. Complaints, negative communication (online and offline) and even a loss of the customer can be the consequences.
Gym operators also see themselves as service providers confronted with this problem. But how should employees react to avert the threatening consequences of seemingly banal mistakes? In view of the fact that customers' expectations of the service provider's reaction are increasing, this question seems anything but trivial. Goethe already said that what should work on the heart must come from the heart. It is therefore important not only to satisfy the emotionally upset customer rationally, but also to influence his emotional state positively, i.e. to send him home with a good feeling so that he will continue to enjoy training in your studio in the future.
In this lecture you will learn:
- which classic corrective measures are often used in practice
- why these measures only have a limited effect on the emotions of your customers
- How you can succeed in interacting with your customers in the future, reacting differently, better and emotionally to errors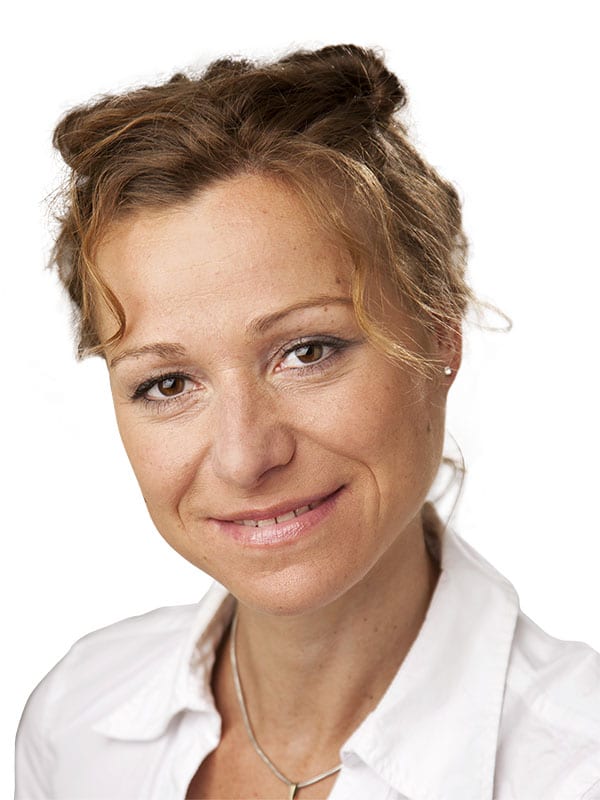 Doctor of Public Health and lecturer in psychology and pedagogy
Julia Krampitz studied diploma in fitness economics, Bachelor of Arts nutritional advice and Master of Arts prevention and health management. During her master's degree, she started working as a freelance lecturer for the German University for Prevention and Health Management (DHfPG) and the BSA Academy in the fields of psychology and education, occupational health management and group training. In 2016 she finished her PhD in Public Health at the University of Bielefeld with Prof. Bernhard Badura. Julia Krampitz has been a professor at the German University for Prevention and Health Management since 2016. Her main areas of employment are the integration of health-conscious behavior in everyday management and work, psychosocial health in the company and the effectiveness of relaxation procedures. In autumn 2016, she started her doctoral program in psychology at the University of Innsbruck to investigate the relevance of self-leadership in organizations.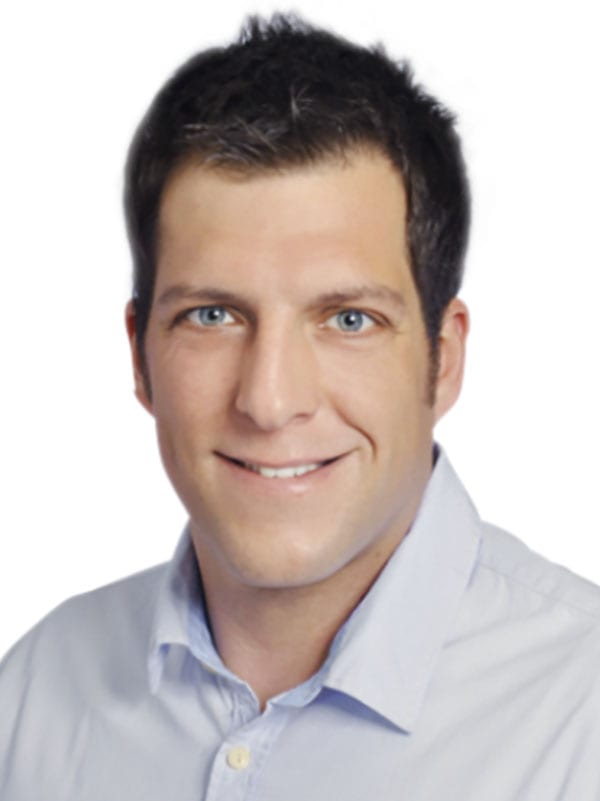 MA health management, lecturer DHfPG / BSA, with practical experience in management and sales
Florian Kreis has always had a passion for sports. During his community service, he also recognized his ability to motivate people. There he developed movement concepts for wheelchair users to promote their mobility. He then completed a dual degree in BA Health Management at the DHfPG. During his studies, he worked in a well-known group of companies first in sales, then in combination with his MA in Prevention and Health Management (DHfPG) he took on a management position in the company. He was responsible for day-to-day operations and the optimization of sales processes and was also involved in the creation of segmentation strategies for new openings. Thanks to his many years of professional experience in the fitness industry, he was able to acquire skills in the areas of personnel management, marketing and sales, which he has been teaching to students and participants since 2015 as a lecturer at the DHfPG / BSA.
Make the sales in the company sustainable with the right strategy
A sales strategy tailored to your own target group is now an important factor for sustainable and successful corporate management.
In a rapidly growing and competitive fitness and health market, it is essential to know the needs of your own target group in order to "tailor" attractive offers.
The operational sales must therefore be adapted to the requirements of the target group, because every customer is different!
Every customer comes to the studio with a different intention, triggered by their underlying motives. A good consultant recognizes these motives by means of a targeted needs analysis in order to make an appropriate offer to the customer. There are large target group-specific differences.
A successful consultant is a person of trust and serves his customers as a "companion" on the way to individual problem solving and goal achievement.
Those who manage to tailor their consultations specifically to their target group increase their sales and thus make a valuable contribution to the company's success.
In this lecture you will learn:
• Which steps are necessary for a target group-specific sales strategy
• Which strategy is the right one for your target group
• How to manage to show customers the benefits, advantages and problem solutions correctly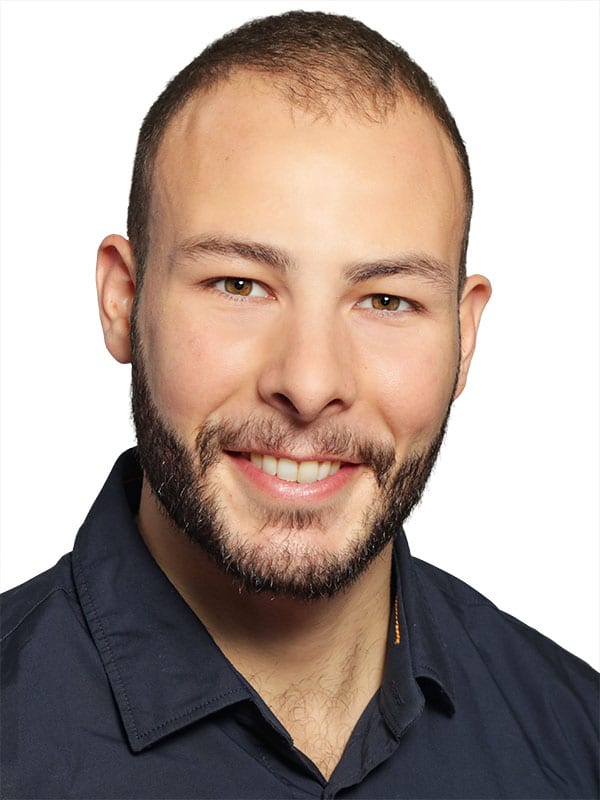 MA prevention and health management, pain therapist, athletics trainer, lecturer DHfPG / BSA
Marlon Kreis started his sporting / professional career in 2008 at INTERSPORT in the distribution of sporting goods. He then worked in parallel with his dual degree in sports economics, which he completed at the DHfPG, in several companies in the areas of physiotherapy, sports orthopedics and in a general medical practice. In this context, he worked in the areas of treatment, care and training of professional athletes. In addition to his bachelor's degree, he successfully completed his MA in Prevention and Health Management at the DHfPG. From 2016, Marlon Kreis headed the newly founded Center for Movement Analysis in Cologne to advise athletes, but also recreational athletes and patients, about individual body analysis and the extremely important training goal "Return to Activity". Since 2018 he has been a lecturer at the German University for Prevention and Health Management (DHfPG) and the BSA Academy.
Waste product or important factor for improving endurance?
Lactate continues to play an important role as a diagnostic parameter of endurance performance. Since the discovery of lactate at the beginning of the 19th century, this substrate has occupied doctors, biochemists, performance diagnosticians and trainers. Initially, the terms "lactate" and "lactic acid" were used largely synonymously. Lactic acid was seen as the end product of the metabolism, as the main factor in muscular fatigue, as a key factor in acid-related tissue damage and even as a destroyer of the mitochondria. Accordingly, for a long time the postulate was to avoid the accumulation of lactic acid in the blood when training basic endurance. However, lactic acid is not the same as lactate. In the English language literature z. B. differentiates between "lactate acid" and "lactate". In recent years, lactate considerations have changed fundamentally due to better investigation methods. Lactate is now considered an important metabolic substrate. Lactate takes on controlling and regulating functions in adaptation processes. The lecture compares old and new approaches to lactate based on current research findings and shows the importance of lactate in endurance training.
In this lecture you will learn:
- how old and new ways of looking at lactate differ
- Information on the current research situation
- why lactate is not a waste product, but an important factor in improving endurance performance
Test procedures and functional training derivations for the reintegration of athletes
A good physical condition of athletes is a basic requirement for sporting success. On the other hand, an injury is often a drastic experience for an athlete that has a direct impact on their professional or private future. Injury to an athlete also has a major impact on clubs, associations and insurance companies, not least in economic terms. At the end of a season, the financial damage can mean millions of euros for clubs and insurance companies. However, the institutions with their different interests all have a common goal: to quickly and completely rehabilitate the athletes after an injury in order to ensure good athletic performance and to avoid recurrence. Questions arise: When is an athlete physically resilient again? When can he take part in training, team training or competitions again? And how can I, as a trainer, objectively assess whether and which deficits can still be optimized before the competition?
Various test procedures, screenings, assessment procedures and training programs can be derived from professional sports in order to guarantee a good physical condition of the athletes and to prevent overloading. In the lecture on "Return to Sport" you will get to know the various test procedures and can thus accompany professional as well as recreational athletes on their way back to sport.
In this lecture you will learn:
- the relevance of a standardized test battery for science and sport
- the stations of a rehabilitative concept in the area of ​​"return to sport"
- when athletes can be used again after an injury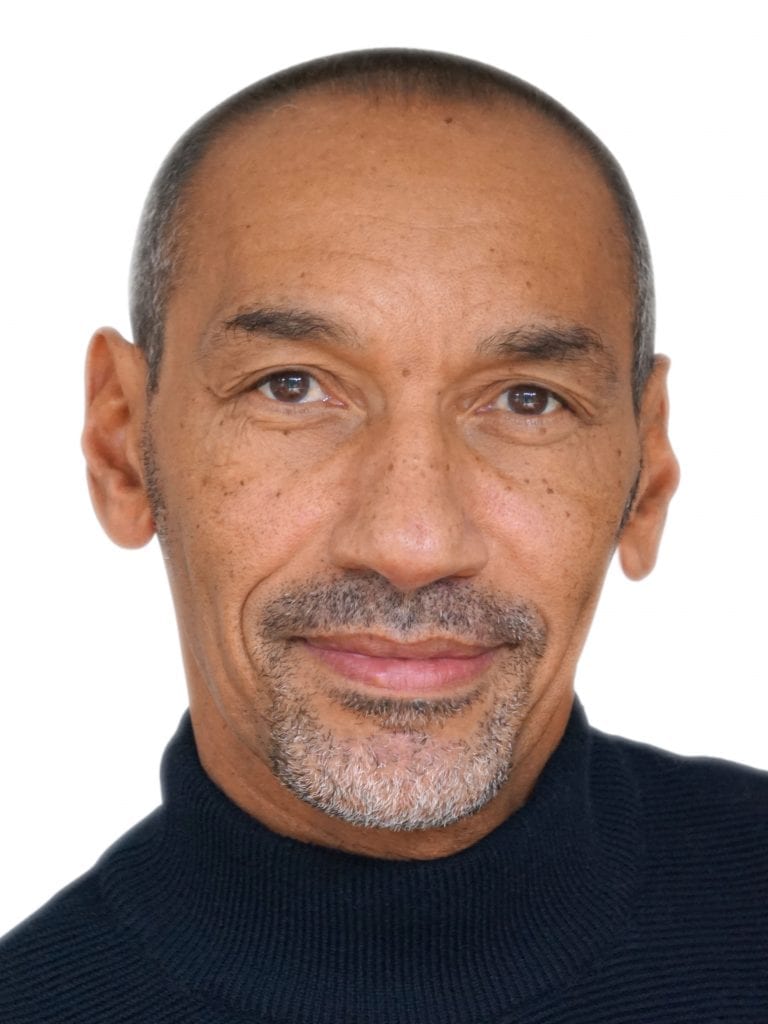 Graduated biologist, expert in off- / online marketing, 25 years of experience in agencies, start-up founder
Pascal Kühnhenrich is a scientist, marketing expert and founder with start-up experience. After studying biology, he immersed himself in the cold water of the communications industry and was lucky to learn how to swim in one of the largest advertising agencies (Ogilvy).
After many journeys through the career basins of various agencies, in which he also developed marketing concepts and strategies for complex products in the healthcare market that require explanation, he was awarded the medals of senior management and the title "Managing Director" was sometimes on his business cards read.
In 2015 he ended his career as a lifeguard in advertising agencies and founded the online portal www.kitebnb.com - a home sharing portal especially for kitesurfers. Here he was able to combine his two passions of online marketing and kitesurfing. He managed to exit at the end of 2018. Today he shares his experience as a lecturer at the DHfPG / BSA.
Which agency do I need and what should it do? On the way to the right agency and lurking pitfalls
Which agency suits the company and what should it do? Are you responsible for marketing in your company and should you find a new agency? This can quickly become a major challenge, because even those who just knew exactly what they were looking for quickly lost track of the jungle of many agencies with very different agency profiles.
The profiles of the agencies range from full-service, advertising, digital, influencer to classic PR agencies. And will the established communications agency with impressive expertise help you or the hip backyard start-up with fresh ideas to accompany your company on the way to success? Or maybe you need something in between?
The issue of costs can also be another factor of uncertainty, because the selection process and cooperation can quickly become expensive - for both sides - for the company and for the agency. It is therefore all the more important to precisely define the expectations of both sides.
Learn the pitfalls of agency selection that can get in the way of finding and finding the right agency.
In this lecture you will learn:
- what added value an agency can provide for your company
- how to prepare professionally for working with the agency
- how to find the agency that really suits you
- how to get started with your agency
- Why prior knowledge in (online) marketing is necessary for the evaluation of the agency recommendations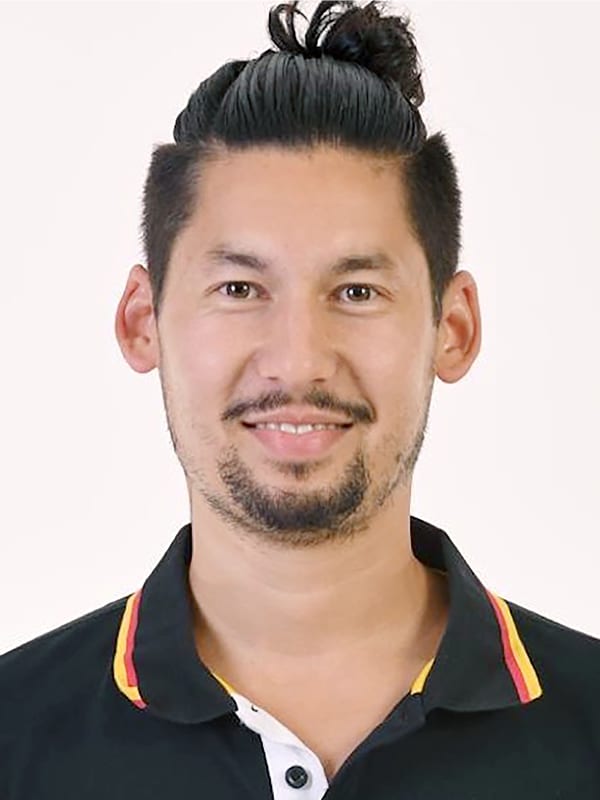 Physiotherapist and athletic trainer of the Gießen 46ers and the German Basketball Federation
Lukas Lai has been a physiotherapist (B. Sc.) Since 2009. Since 2011 he has been a physiotherapist and athletic trainer at the Gießen 46ers (easyCredit BBL) and the German Basketball Federation (U15 – U18). Among other things, he completed further training in manual therapy, sports physiotherapy and athletic training. Lukas Lai has had his own practice in Gießen since 2015. His focus is on the treatment of orthopedic-traumatological diseases as well as athletic training and personal training.
Disease patterns - exercises - "return-to-play" tests
In this practice-oriented workshop, various clinical pictures of the hip and groin region that are common among basketball players are explained. Participants are taught a specific warm-up program for prevention and an active rehabilitation model with exercises and tests that progressively accompany the return to the game. These include the stabilization and mobilization of the hip, pelvis, entire lower extremity and trunk - all components of the model are actively presented. Lukas Lai also explains basketball-specific movement patterns in connection with active rehabilitation. The participants can also carry out all exercises and tests themselves and have enough time for exchange and discussion with colleagues and speakers.
In this workshop you will learn:
- how you can counteract the development of hip and groin pathologies in basketball with preventive exercises
- how to build up a rehabilitation for hip and groin pathologies in basketball
- how to make a smooth transition from rehab to training and work on improving your athlete's performance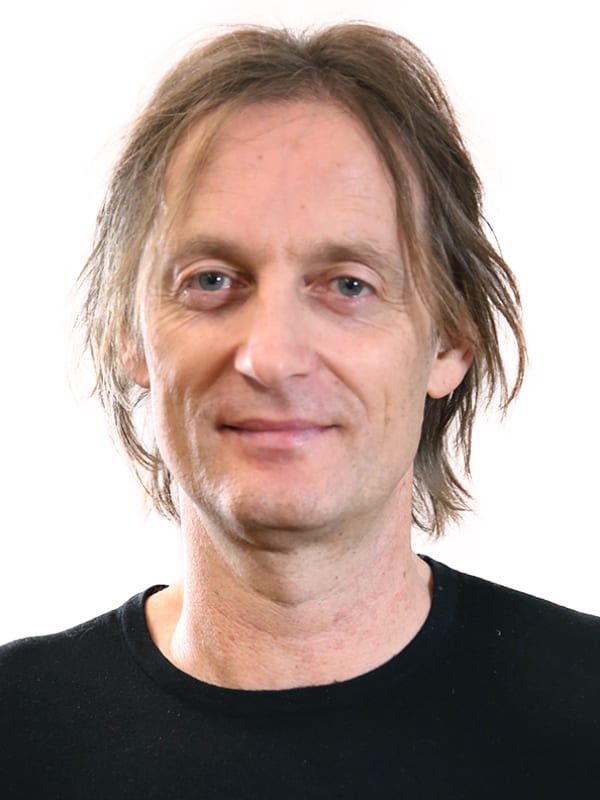 Prof. Dr. Hauke ​​Mommsen
Doctor, physiotherapist and professor of physiotherapy at Kiel University of Applied Sciences
Dr. Hauke ​​Mommsen is an accident surgeon, orthopedist, sports doctor, physiotherapist and osteopath. Since 2007 he has been a professor at Kiel University of Applied Sciences. In the past, Hauke ​​Mommsen looked after the players of THW Kiel, SG Flensburg Handewitt, FC Schalke 04 and FC St. Pauli. In June 2019, he was part of the medical support team of the German national soccer team at the U21 European Championship in Italy. Hauke ​​Mommsen is medical director of the ENDO Rehazentrum Hamburg and cooperation partner of FC St. Pauli.
We all know these situations from television: the game is on, 23 minutes to play, the striker is on the home straight in front of the goal. And then it happens: foul, fall, shock, the player lies on the floor, the medical team runs with the stretcher onto the pitch. We as spectators are feverish and suffering, doctors and therapists have to get a picture of the situation at lightning speed and decide whether the player has to be carried off the pitch or can continue to play. Studies have shown that targeted preventive measures are effective in reducing the number and severity of injuries. Clubs, coaches and players must be aware of the importance of effective prevention strategies and use them in their daily routine.
In this workshop you will learn:
- which injuries occur frequently
- what risk factors there are and how they can be taken into account in training planning
- important information for first aid on the field
- which prevention strategies and concepts are currently "state of the art" and how they can be put into practice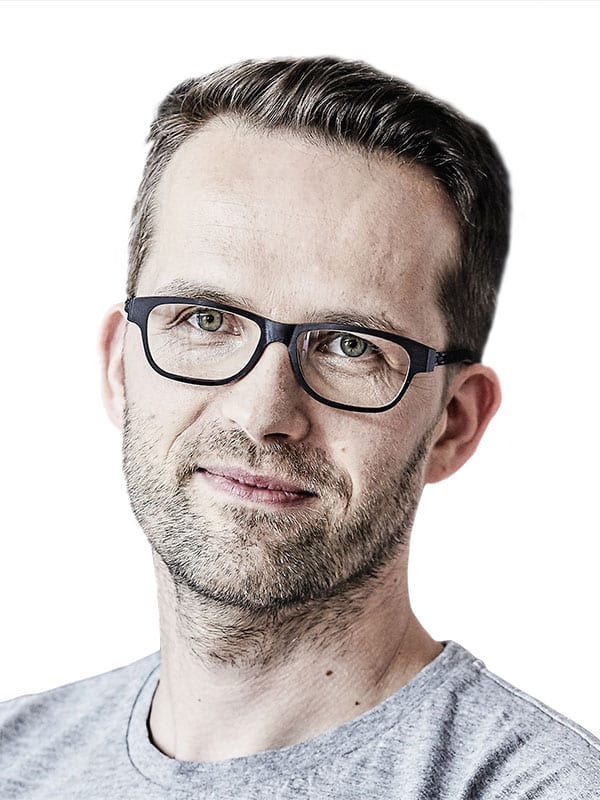 Sports scientist specializing in rehabilitation and prevention
Nico Müller studied sports science at the Johannes Gutenberg University in Mainz. He then completed his sports physiotherapy training at ESP Science & Education. Today he is a lecturer at ESP and teaches content for practical application in sports. He works as a sports scientist and sports therapist with a focus on rehabilitation and prevention in a center for physiotherapy and training in Hamburg.
From practice: Active therapy after a shoulder injury is of fundamental importance. Using the case study of a patient with shoulder dislocation and pulling the rotator cuff, which suffered this injury during tennis, you will learn how to create a systematic and individual training program. The need for a methodology becomes particularly clear in the course of treatment.
In this lecture you will learn:
• what the physiotherapy practice looks like
• What criteria are there for creating a training program
• What an exemplary program for a patient with a condition after shoulder dislocation and pulling of the rotator cuff looks like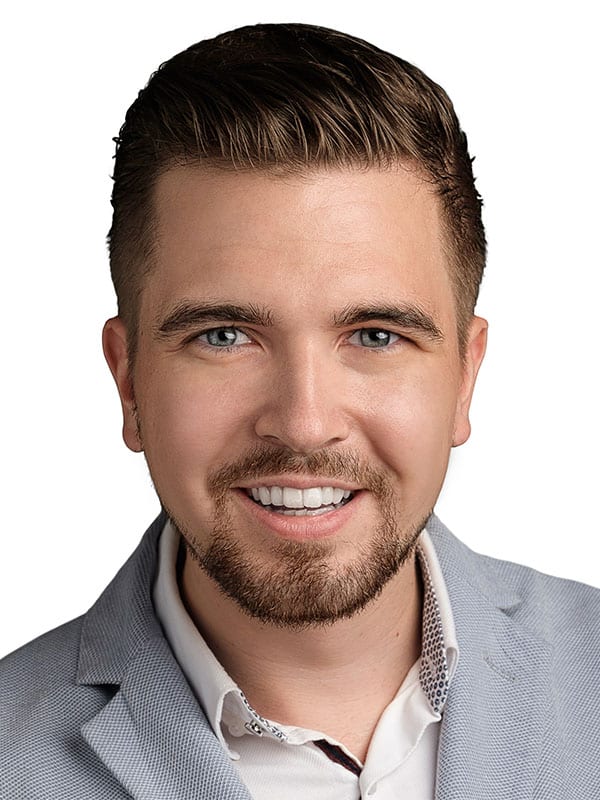 Founder of a digital agency in Jakarta, fitness economist, lecturer DHfPG / BSA, digital entertainment
Frederik Neust completed the dual degree in fitness economics at the German University for Prevention and Health Management. He completed the operational part at Fitness First in the digital department. In Dublin, he further qualified in digital marketing and was trained by leading experts. He worked on various digital projects for Fitness First UK before moving to one of the leading digital marketing agencies in Southeast Asia. After an educational time, he decided "back to the roots" for the fitness industry. He built the digital department of one of the leading fitness chains in Southeast Asia. Until the beginning of 2019, he was responsible for the online marketing of the fastest growing Asian hotel management company with seven chains, from the low-budget to the luxury segment. This was followed by the step into self-employment in order to strategically support companies in building "digital muscles". In Germany he is a lecturer at the DHfPG / BSA Academy.
Feel the "PUMP" of your "digital biceps" and make it burn with online marketing
The lecture takes you through the depths of the "digital body" and lets you understand what is really important in online marketing in general and especially in the fitness and health industry.
It shows what can be possible through the effective use of the various online marketing tools. In the lecture, online and social media marketing will be explained metaphorically using "digital muscles". Which "digital muscles" does a company have to build in order to be successful online?
In particular, examples are shown how to get the right "PUMP" and thus become "stronger" in online marketing with the right website, the targeted use of YouTube, Instagram & Co and the effective use of e-mail marketing. Among other things, the following questions are addressed:

How do you improve your chances of "going viral"?
How do you become relevant for your target group in your industry and make "likes to money"?
Are influencers healthy for your company or do they trigger "influenza"?
The lecture offers practical examples, especially from the international market, and provides direct recommendations for implementation in your own company.
In this lecture you will learn:
- what your "digital marketing muscles" are and how to "define" them
- what is possible with the targeted use of YouTube, Facebook, Instagram, e-mail marketing, a good website & Co.
- why commitment is the key to success
- how you can gain more leads, members and customers through "strong digital muscles"
Learn strategies & insider tips for the effective use of Instagram stories
This talk shows you how to use Instagram stories to your advantage.
Instagram stories are an essential part of Instagram in any online marketing portfolio these days. Stories are extremely suitable for emotionally charging your own brand and thus building and positioning it accordingly. This can make it "easier" to get more reach and more followers on Instagram and thereby generate more new members.
However, many companies do not yet use Instagram stories in such a way that these effects appear. Instagram stories therefore have great potential to be used.
The lecture shows two general options with which you can use Instagram stories in a targeted manner.
1. ORGANIC: So without spending money on advertising
2. PAID: How to advertise successfully as Instagram stories
If you use your Instagram stories correctly and in a targeted manner, you will start a success STORY.
In this lecture you will learn:
- how a "strong" Instagram story has to be designed in order to generate and increase reach
- how effective advertising using Instagram stories can look
- which tools and apps are available to improve Instagram stories
- Which recommendations for action are available for effective story creation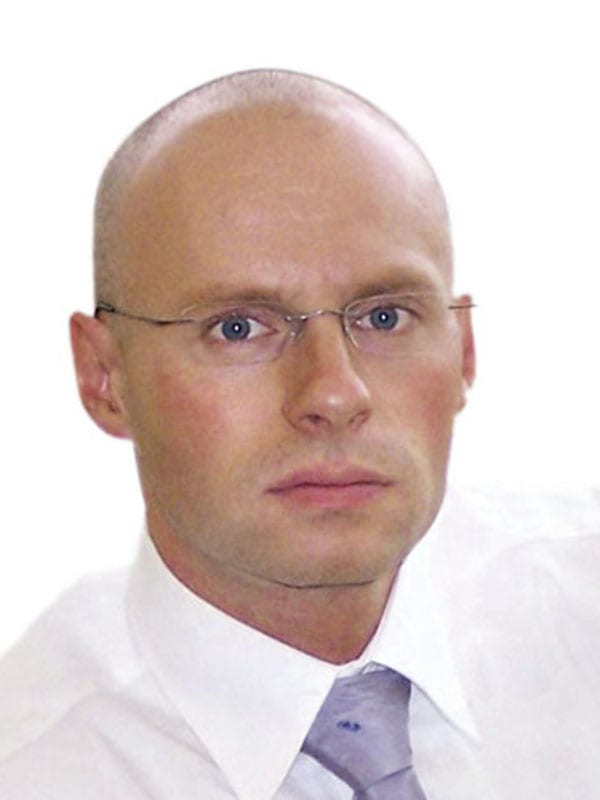 Nutritionist, nutritionist at the Olympic base in Thuringia, lecturer at the DHfPG
Jan Prinzhausen studied nutritional science at the Friedrich Schiller University in Jena (FSU), where he subsequently worked as a research assistant at the Institute of Sports Medicine and the Institute of Nutritional Science, Food Chemistry. At Food GmbH Jena, he created QM and HACCP systems for food companies and conducted research in the functional food area. He is the founder of nutritional advice Ketoline and the author of several books. For companies in the food industry, he assumes an advisory role with regard to nutritional and food law aspects. He is also involved in product development. As a nutritionist at the Olympic training center in Thuringia, he shares responsibility for the design of the canteen catering at the performance centers and sports schools. At the German University for Prevention and Health Management (DHfPG) he is a lecturer in the nutrition department. He is particularly committed to the long-term successful implementation of scientific knowledge in practice.
The use of dietary supplements in sports nutrition! Are new products always a revolution?
The use and effect of dietary supplements in the sports sector is a constantly discussed topic. Through an adapted diet, supplemented with a sensible intake of nutritional supplements, an increase in performance can be achieved.
There are regular new nutritional trends and nutritional supplements and active ingredients of various types come onto the market almost every day.
Jan Prinzhausen explains to what extent a nutritional supplement is beneficial for different purposes
This lecture introduces which nutritional trends and which active ingredients are currently present in food supplements.
It is also discussed how to incorporate these dietary supplements into sports nutrition in coordination with the basic food.
In this lecture you will learn:
- which active ingredients are available on the market
- which products are advantageous for certain objectives
- how these food supplements can be used sensibly in sports nutrition
Build muscle and power without carbohydrates - is that possible?
Top athletic performance demands one thing above all: a sufficiently high supply of carbohydrates. In particular, weight-bearing sports are dependent on the availability of carbohydrates, since they quickly provide energy for coping with high exercise intensities. The ketogenic diet, on the other hand, which is characterized by an extremely low carbohydrate intake, does without this form of energy supply. Is bodybuilding or weight training in general possible with a ketogenic diet? And when could the strength athlete also benefit from a reduced carbohydrate diet?
In this lecture you will learn:
- How bodybuilding and weight training are compatible with a ketogenic diet
- Which metabolic situations exist and who benefits from them
- what challenges a ketogenic diet brings for athletes
Body fat reduction without muscle loss - the scientific
In addition to building muscle, fat loss is one of the most important issues for a competitive athlete in bodybuilding and strength training. A bodybuilder wants to have the lowest possible amount of body fat in addition to the highest possible amount of muscles. Many athletes are concerned with the risk of losing muscle during a competitive phase due to body fat reduction. Here is an optimal fat loss, without the loss of muscles, essential for success.
Low carb, low fat or intermittent fasting, there are many diet forms for reducing body fat. But for which is there really meaningful evidence? Are there actually differences between the individual diets or is there a general, general aspect that all concepts have in common?
In this lecture, you will learn how the topic of fat loss can be optimally realized in competition athletes in bodybuilding and weight training.
In this lecture you will learn:
- what current scientific data are available on the subject of fat loss
- how to get the most out of fat loss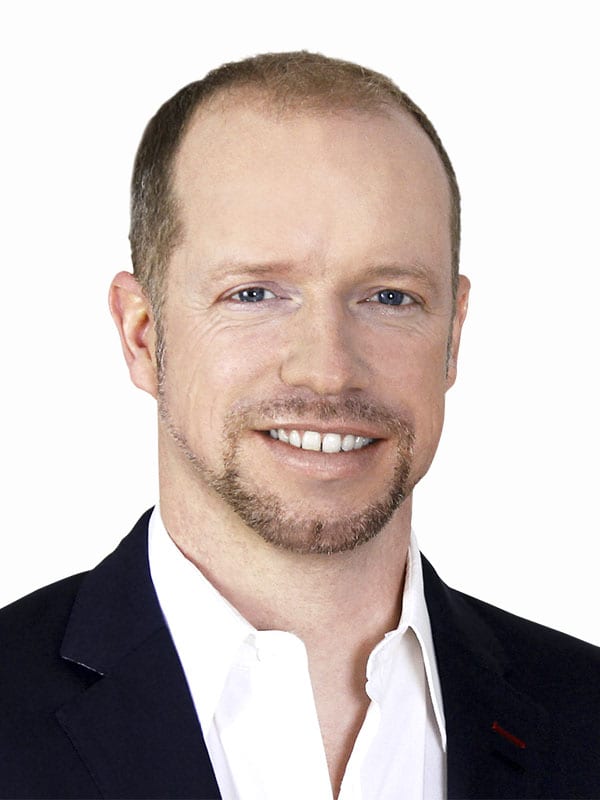 Sports economist and physiotherapist, long-time director of therapy and fitness facilities
Jochen van Recum began his professional career in mid-2006 as a physiotherapist in the fitness area. He also looked after the professional all-star tennis team and nationally successful musicians. Following his business education, he studied sports economics at the DHfPG. He ran different gyms and therapy facilities for ten years. Subsequently, he specialized in the marketing of clubs and already analyzed the sponsorship processes of Waldhof Mannheim under the aspects of brand management during his studies. Jochen van Recum knows both fields - sport and fitness - and that's why he decided to work as an author and lecturer at the German University for Prevention and Health Management / BSA Academy.
How stories bind employees and customers emotionally to fitness (studios) and thus perform a service
What do you see when you walk through your gym?
Of course, devices, classrooms, wellness oases and customers who "tune" their bodies to the aesthetics, as well as employees who "move" more or less for the company.
They may not recognize the potential of each customer's story to connect with the story of the employee and the company. Every single customer has something to tell that drives them, a story of why they're here. Some of these stories are already disseminated in the digital world, and yet some of you only know the goals of the corresponding customers, but not their (hero) journey behind them - but that is precisely the catalyst for high performance in service.
A true story promotes identification. The storyline captivates customers and employees on an emotional level with its dramaturgy. More than 80 percent of employees have no emotional signpost to implement their service, even though it is part of their company's history.
Think about the following: Which member do you know a good story from and which story of other owners or companies has moved you? Why do you know this story? Are they boring or exciting, moving or not traveling with you? Go from reporting, arguing and analyzing to telling. Working with stories in communication is not new, but the strategic approach of connecting employees, customers and companies remains unused: Connect your customers to your employees, not only digitally, but also analogously.
In this lecture you will learn:
- how employees and customers trust their service with the help of stories
- Exciting stories and gripping backgrounds for "abstract" services
- how to build eventful narrative worlds in pictures and films
- how the digital media influence the telling of stories
How to emotionally charge the image of your Sun, Beauty & Care brand for the different genders
In the 21st century, the urge to present one's own beauty and appearance offline and online has increased noticeably. Women and men celebrate the self-presentation through different channels. But women in particular have their own definition of beauty, which can contain contradictions and conflicts. The conventional image of men is obsolete - is masculinity obsolete? In order to meet the increasing demand, the structure of the Sun, Beauty & Care branch has expanded continuously. Here, the buying motives of men and women differ in terms of desires, objectives and, above all, experience expectations. What connects both target groups are the emotionality, intuition and speed with which purchasing decisions are made. Customers expect something special, they want to be surprised and immerse themselves in a world full of experiences. Strong brands are a guide here - it is simply a good feeling to discover "my brand" in the midst of countless products. Brands convey credibility and trust. Or do you think that a discount beauty treatment for your skin is of the same high quality as that of your favorite brand? The difficulty of the Sun, Beauty & Care industry is to reconcile these emotions and expectations of women and men with their brand. The most important weapon in competition is not just price management. In this lecture you will experience how an "unconscious" formation of brand preferences influences the purchase decision for Sun, Beauty & Care applications and how brands can effectively use these mechanisms for themselves.
In this lecture you will learn:
- how role thinking and unbounded gender relations influence your brands
- how to use brands to direct emotions when making a purchase decision
- how employees can convey the brand experience
- how Sun, Beauty & Care brands achieve long-term charisma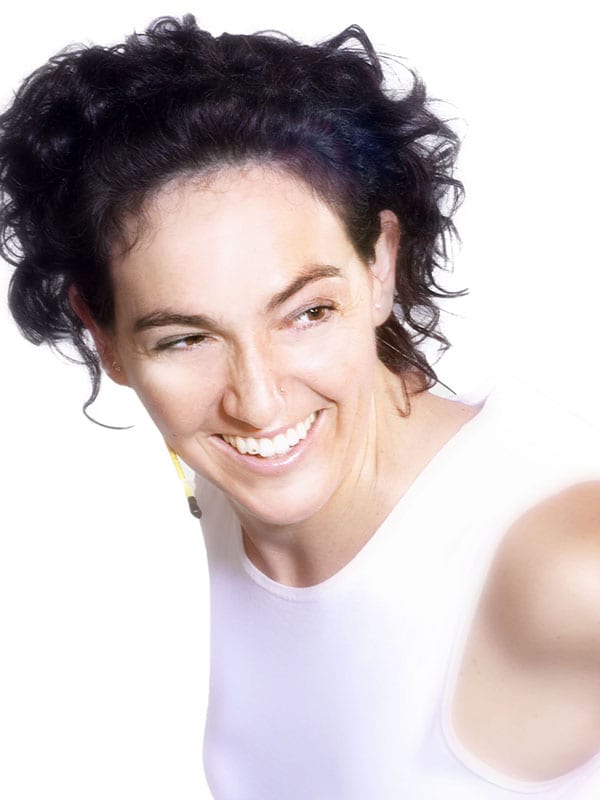 MA Prevention and Health Management, in the fitness / health industry for over 30 years
Manuela Reusing worked as a course trainer in fitness studios before her first training as a state-certified gymnastics teacher. Over the past 30 years she has been active as a studio manager, nutritionist, trainer and coach. In addition, she has been in charge of the course area of ​​a fitness and health studio as well as personal training for many years.
Her fields of activity include the development and positioning of prevention and health courses as well as working as a sports and exercise therapist (DVGS). The motivation and success of your participants always come first.
She is very happy to pass on her many years of practical experience to students as a lecturer, author and tutor for the German University for Prevention and Health Management (DHfPG) and the BSA Academy in the fields of training and movement sciences as well as psychology and pedagogy.
State of research and applicability in fitness sports
In the "Worldwide Survey of Fitness Trends for 2018", a training method, the "High-Intensity Interval Training" (HIIT), was number 1 in fitness trends. In the same survey for 2020, the HIIT is in second place. The HIIT is a training methodological approach that differs from the tried-and-tested training methods in endurance training. Compared to classic interval training, the HIIT does not allow "worthwhile breaks" between the intervals. With relatively high interval loads, the HIIT is a highly lactic, anaerobic form of stress. In recent years, the HIIT has become increasingly popular in the context of functional training. The reason for this is the performance and health-promoting effects of HIIT, which have been proven by some studies, in combination with the high time efficiency of this training method. Regardless of the effectiveness and efficiency of HIIT, it must be taken into account in the practice of fitness training that this type of training represents a very high cardiorespiratory burden and also places high demands on the motivation and volition of the fitness athlete. The unreflected use of HIIT in the practice of fitness training must therefore be critically questioned.
In this lecture you will learn:
- How to assess the load design in a HIIT
- which performance and health-promoting effects have been proven by a HIIT
- for which target group HIIT is suitable
- how practicable a HIIT is for the practice of fitness training
Mentally train health-promoting behavior
Our health is heavily dependent on how we live, what we do or refrain from, what we eat and drink, how we work, and whether we find a good balance. Most people find it difficult to change behavior or abandon habits. Therefore they need support - they need knowledge, e.g. B. how to specifically train your muscles. However, knowledge does not seem to be enough to bring about change. Measures on the physical level also seem to be controlled by another level: the psyche. Humans subjectively perceive their environment based on certain experiences. This means that inner, psychological processes such as feelings, motivation and evaluations influence our perception. We act based on this perception, which means that our actions also depend on the mental processes taking place. So if we want to change our actions, we also have to start with the mental processes, we have to train mentally. The term "mental training" can be defined in a narrower and a wider sense.
In this lecture you will learn:
- How to advise and motivate people to actively promote health with the help of mental training
- how you can support people in implementing health-promoting behavior
- What you should consider when planning and implementing target group-specific mental training programs
The current research situation and its implications for practice
Overall, there have been only a few impact studies to date that have examined the influence of health-oriented sports and fitness programs on mental health and stress management. However, these few studies suggest very positive effects. There are various signs that endurance-oriented movement training in particular can have a positive effect on dealing with distress and, under certain conditions, can even produce a form of stress resistance. There are a number of physiological explanatory models for this. But motivational and social psychological processes are also used to explain the effects. Studies on the question of short-term mood changes (current mental state) show an above-average positive health effect in fitness-oriented sport. As part of the lecture, the current research situation on the importance of health and fitness in the context of effective stress management is presented.
In this lecture you will learn:
- what role health and fitness play in dealing with stress
- how physical activity can be used as a resource in stress management
- how physical activity can promote stress resistance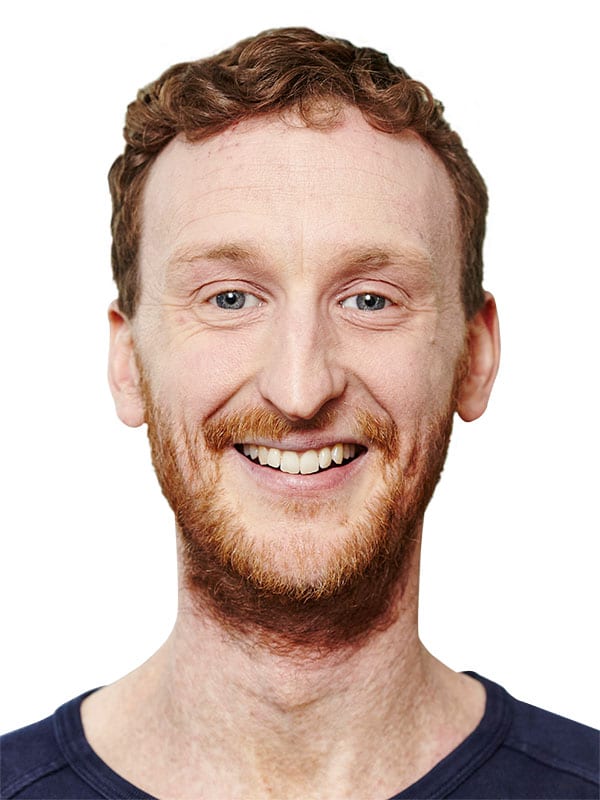 Physiotherapist, M. Sc., OMT, Head of Physiotherapy at Am Michel Back Center, Hamburg
Michael Richter is a physiotherapist and studied physiotherapy at the Danube University Krems (M. Sc. PT). He is the head of physiotherapy at the back center Am Michel Prävention GmbH, Hamburg. He is a scientific advisory board member of DFOMT e. V., practice partner and supervisor for the Danube University Krems, the university 21 and the Hogeschool van Amsterdam. He is currently working on his doctoral thesis.
Modern physiotherapy should basically include the well-founded patient education. The care and treatment of athletes is no exception in this regard. They too must be well informed about pain and its mechanisms of origin. Michael Richter emphasizes the relevance of modern pain reduction for everyday physiotherapy. He motivates to question his own pain concept and provides exemplary strategies for pain reduction for the context of the fit patient.
In this lecture you will learn:
• How is the importance of patient education as part of modern physiotherapy patient management
• what is meant by the special relevance of pain reduction
• Which exemplary strategies are available for pain reduction in "fit" patients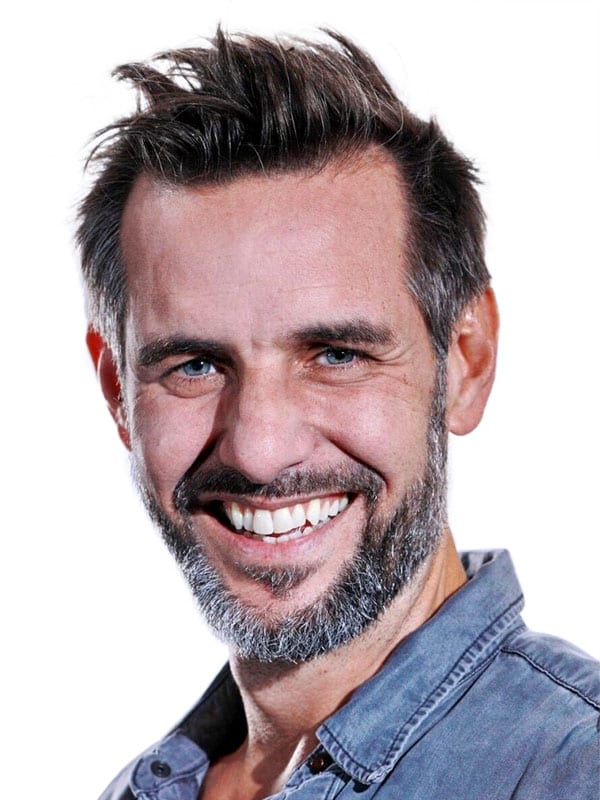 Sports scientist, business administration degree (IWW) and expert in strategy, leadership and coaching
Nicolai Rolli entered the health / fitness market over 20 years ago after completing her diploma studies at the German Sport University in Cologne and training as an alternative practitioner. After several years of key account work for the Amer Sports Group and his "group excursion" into a health project of Vodafone (Business Development), he gave strategic and operational advice to medium-sized companies, especially in the health and hotel industry. In his health center in Cologne, Nicolai Rolli coached over 400 clients for healthier behavior. Nicolai Rolli was able to demonstrate his leadership skills at milon industries GmbH in his role as head of the training department milon solutions. As managing director of Physio Aktiv GmbH (license concept for physiotherapeutic self-paying areas), he had operational responsibility for the business development of the consulting and positioning concept. Today he shares his experience as a lecturer.
"You cannot teach a person anything. One can only help him to discover it in himself. "Galileo Galilei
Developing people, primarily on the customer side but also at the employee level, is the primary goal in the fitness and health market. We work in a "people business" where the relationship to people is paramount. Without a relationship there are no changes, without changes there is no goal achievement and without goal achievement there is no lasting customer or employee loyalty. In the lecture, you will learn more about the three central areas of activity of coaching and why personal responsibility is central to every goal achievement. The advice / support through which we contact our customers on the site is increasingly becoming a qualitative differentiator between different facilities. Imagine that you can increase your quality of care through coaching and achieve greater benefits for the customer. Wouldn't that be an important tool for your daily work? How you can use coaching in leadership is also discussed.
In his lecture, Nicolai Rolli wants to make you want to change behavior in general and show you that we have to break new ground if we want to achieve better results.
In this lecture you will learn:
- concrete approaches and ideas on how you can apply coaching
- why willpower is comparable to a muscle
- why our own assumptions influence our actions
- why no direct solution proposals are made by the coach and what advantages this has for customers and employees
Create a higher emotional bond between your employees and the company - develop your potential
"The most valuable capital of an institution of the 21st century, whether private or non-profit, on the other hand, will be its knowledge workers and their productivity." (Peter Drucker)
This entertaining and entertaining lecture focuses on the employee and effective leadership. The impact of leadership is assessed via the levels of productivity, "emotional attachment" of employees and "employee satisfaction / employee turnover".
The lecture will show how leadership has changed since industrialization and why autonomy, meaning and self-expression today have a significant impact on people's motivation.
In addition, the personal attitude or the image of a manager and what effects they have on the management process are discussed.
Questions are also clearly discussed, e.g. B. What role emotions can play in a company and how much energy and therefore sales cost company conflicts. Find out why Götz Werner (founder of dm-drugstore) turned the corporate hierarchy pyramid upside down and what effects it had.
Take along concrete ideas for appreciative communication, for leadership work and new approaches for your company.
In this lecture you will learn:
- how you can achieve a higher emotional bond with your employees
- What you as a manager can learn from Rusty Ryan (film "Ocean's Eleven")
- Which practical tools you can use to develop the meaning of your job
- why Generation Y attaches great importance to the meaning of their work
- what needs employees have in times of dynamic markets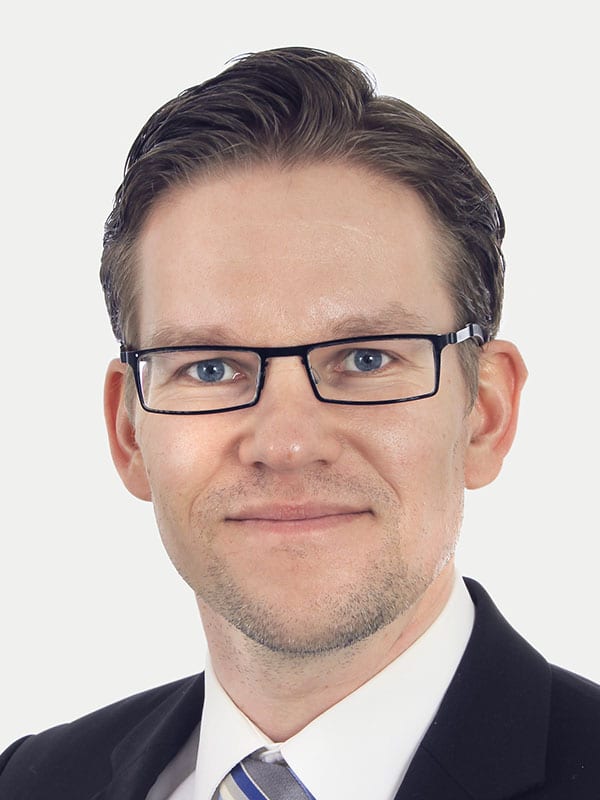 Expert in sales and customer service with experience in individual companies and chains, lecturer at the DHfPG.
Niko Russ studied at the German University for Prevention and Health Management (DHfPG) and successfully completed his diploma in fitness economics in 2006. He has been working in the fitness industry since 2003 and has so far helped 7.418 interested parties to live a healthier life and gain membership. From 2010 to 2017, Niko Russ worked at Fitness First in various positions, e.g. as Club General Manager or regionally as Operation Manager and Operation Business Manager. He managed the sales and customer loyalty of the respective clubs or regions. He has been teaching at the DHfPG since 2016. In addition to sales and customer service, he focuses on business administration, marketing and the fitness market. In addition, he lectures in fitness companies on the topics of sales and customer loyalty and is active in advising fitness facilities. Niko Russ describes himself as follows: "Selling is my passion and customer loyalty is my hobby".
Is the industry so flexible to face digital change and see it as an opportunity for sales?
The behavior of potential members is constantly changing. The digital change is increasingly shaping consumers' shopping habits. It is now commonplace to buy and pay for your mobile phone contracts, groceries, travel, etc. easily and conveniently on the Internet or with a smartphone.
In the fitness and health industry, this option of shopping, i.e. online membership, is not yet widespread.
The change from classic sales to omnichannel sales can also be a great opportunity for gyms but also a certain risk.
How can fitness studios make the best use of this change in consumer behavior? Is the classic "sale" of fitness memberships still up to date?
In order to respond to the digital change as best as possible, various requirements must be met. Above all, a positive mindset of everyone involved and openness to this topic. In addition, the right processes and their consistent implementation.
Change in the age of digitalization - an opportunity for one, uncertainty and risk for another. It is time to put yourself, your business model, your customers and your understanding of sales to the test.
In this lecture you will learn:
- how you should deal with digitally acquired contacts
- the opportunities and risks of digitally selling memberships
- where the journey is going - how can sales be digitally controlled?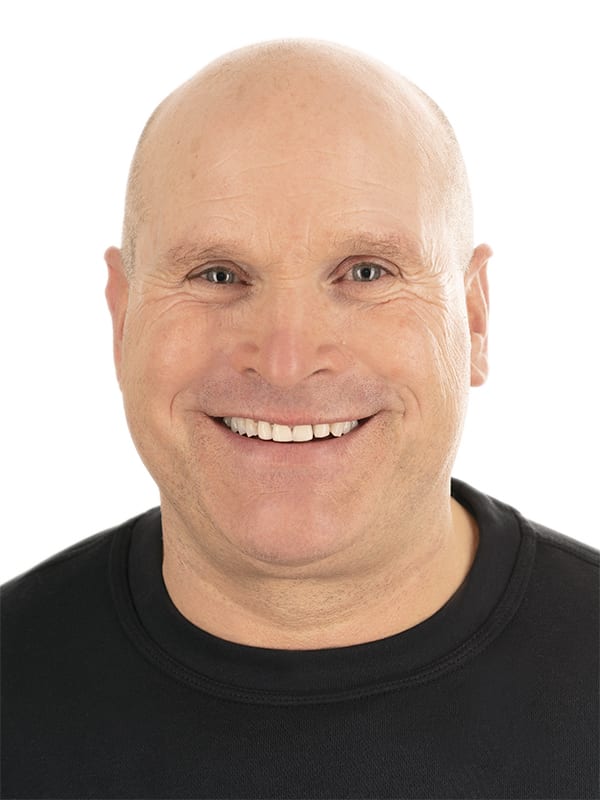 Graduated fitness economist, since 2003 lecturer BSA / DHfPG in training and nutrition
Clive Salz graduated from the BSA Academy with a degree in fitness economics in 2005. From 1995 to 1999 he was the managing director of a large fitness facility in the heart of Cologne. In 2000 he took over the management of the PLUS ONE Institute for Sport & Nutrition. Since 1999, Clive Salz has looked after numerous top athletes and celebrities from all over Germany in the PLUS ONE performance center for training and nutrition control. From 2004 to 2012, Clive Salz was the athletic trainer and nutritionist of the former boxing world champion Felix Sturm. Until 2015 he was the sporting director of Diamondboy Promotion, where he supervised Manuel Charr and numerous professional boxers.
Clive Salz has been working as a lecturer for the BSA Academy as well as for the German University for Prevention and Health Management (DHfPG) since 2003. The focus of his work is in the areas of training and nutrition sciences.
What influence does nutrition have on the performance of athletes and what does a sport-appropriate diet look like?
Above all, an athlete is characterized by the ability to perform movements perfectly depending on sport motor factors and often to coordinate them precisely under pressure conditions.
Time-consuming, systematic and individual training planning with continuously carried out training cycles is essential for success.
Many athletes and trainers plan on the basis of test and diagnostic data, exercise series and training units with a long time span and steadily increasing intensity. However, energy efficiency, adaptation and development of the organism can only be guaranteed in the long term if the stress-relevant macro and micronutrients as well as the function-maintaining substances are coordinated and available to the athlete.
With constantly changing stress stimuli such as sport-specific athletic training or the combined forms of training in cross training, it is very difficult to fulfill this factor. How to coordinate such complex processes in training and nutrition control is the subject of this lecture.
In this lecture you will learn:
- what is meant by sport-specific nutrition
- how to plan an athletic training or cross training nutritionally
- how to find the right nutritional strategy
Food challenges in defining muscles and building muscle mass and strength
The success in weight training and especially in bodybuilding is compared to other sports in a unique way with the need to learn the right nutrition through a high degree of expertise, effort and self-control and to organize it strategically in the long term without compromise. The strength athlete strives for factors such as physical and psychological resilience, the regenerative potential and the resulting adaptation effects such as strength and muscle hypertrophy.
In contrast to the strength athlete, the bodybuilder uses the power output rather as a means to an end. The real challenge in bodybuilding, depending on the class, is the striving for (subjectively assessed) optical perfection between harmoniously proportioned muscle mass in relation to body fat.
In addition to training, nutrition is positioned here as a final guarantee of success. In particular, this lecture will shed light on the different nutritional strategies, but also the challenges for competitive athletes in weight training and bodybuilding. The nutritional strategies during the off and on season are compared from a scientific perspective and on the basis of experience reports.
In this lecture you will learn:
- why you win competitions with nutrition
- who are the guarantors of success for building muscle mass
- how to find the right nutritional strategy for the off and on season
How you can increase your profit with competent nutritional advice
The integration of nutritional advice as an additional service in the offer structure proves to be a real challenge for many companies and trainers if one really wants to do justice to the complex topic in terms of quality and content. The offer is often limited to general tips, rather superficial information or standardized services on request.
This is remarkable, since hardly any other topic offers so much potential for companies,
Trainers and clients like the steadfast need of everyone to take in food. The demand for nutritional supplements is certainly an interesting and variable variable for sales.
Clive Salz explains to trainers and entrepreneurs how to integrate and structure nutrition as an integral part of professional consulting services in personal training, and what commercial opportunities arise from it, using practical examples.
In this lecture you will learn:
- how to integrate and structure the topic of nutrition in personal training
- Practice-oriented examples of worthwhile nutritional advice
- how to increase sales of dietary supplements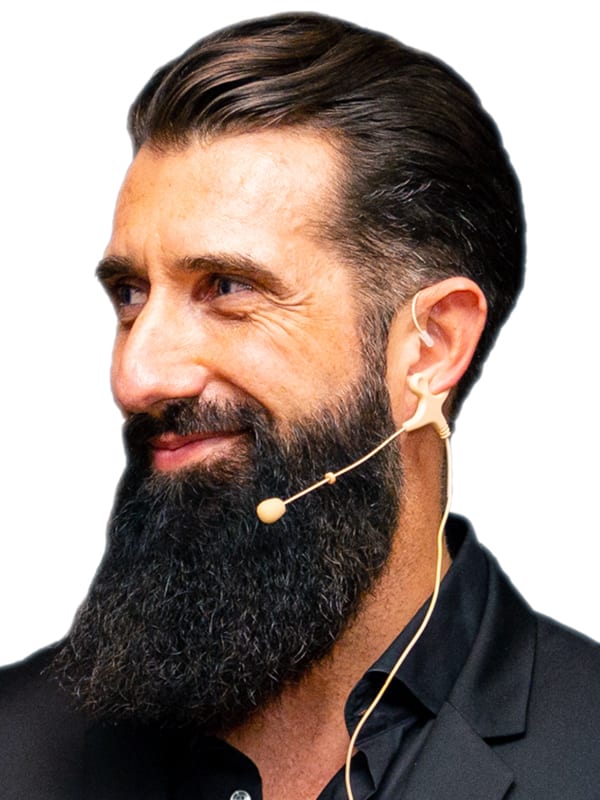 Specialist in sales and marketing, managing partner of the EMS Business Academy
Dan Samek was born in Frankfurt to a family of U.S. Air Force members. He grew up bilingual and enjoyed the German education system. Dan Samek is a managing partner of the EMS Business Academy, which offers training for operators of EMS studios both online and offline, nationally and internationally. Dan has been working in and for the fitness industry for over twenty years and has supported national and international chains, owner-managed clubs and micro studios. After countless new openings and lectures, he is now a specialist in all relevant areas: from pre-sales to promotion to marketing and the implementation of sales systems as well as customer acquisition, support and strategic cooperation. His training courses and lectures are not only demanding and comprehensive in terms of content, but are also characterized by a high level of fun and motivation, which sets him apart from many other speakers.
Tips and tools for a successful EMS business
In this lecture we will explain how you can and will stay successful with your EMS business. We address the three most important pillars of success in the EMS business: employee management, sales and marketing. In the area of ​​employee management, we look at why the EQ (emotion intelligence quotient) is more important than the IQ (the intelligence quotient). You will learn why emotional intelligence is so important for your success and how you can put this knowledge into practice. The contents of this first pillar can be transferred to the sales area in the second step. We discuss how important your own personality and attitude are in order to make the sales area a success area. In the third step, we go into the importance of marketing. What is Marketing? How important are the areas of online and offline marketing and which tools do you really make successful?
In this lecture you will learn:
- what the three pillars of success are
- what the difference between intelligence and emotional intelligence (EQ) is
- what tips are there for successful leadership
- how the sale works and what really matters
- what tips are there for your marketing
Dipl.-Hotelier HF, M. Sc. Sports science and science editor at the DHfPG / BSA Academy
Florian Schmidt studied hotel management in Switzerland at the renowned hotel management school Belvoirpark Zurich and has several years of management experience in the international sports, health and wellness hotel industry. In addition, from 2011 to the end of 2016 he completed a bachelor's or master's degree in sports science with a focus on competitive sports and exercise and sports therapy. During his studies, he worked as a research assistant at the Chair for Sports Economics and Sports Sociology from Univ.-Prof. Dr. Eike Emrich at the Saarland University. He works as a lecturer and tutor for the German University for Prevention and Health Management / BSA Academy in the Department of Economics / Management and writes as a science editor for the magazines fitness MANAGEMENT International (fMi) and medical fitness and healthcare (mfhc).
Sustainable customer experiences are the key to retaining members - a look outside the box of the industry
Learning from the best: In no other industry is the service concept lived and celebrated as in the upscale hotel industry. This economic sector and its employees are characterized by customer satisfaction, an experience character and a pronounced level of willingness to provide services.
For this reason, it is worth looking outside the box in the fitness and health sector, because the following applies across the board: "Those who stop improving have already stopped being good" (Philip Rosenthal). Today's fitness customers and members have become significantly more demanding and expect an "all-round service", not only in training support. "Next Level" in this context means that today you should not just be a "service provider", but a "host" and that your customers have to be enthusiastic again and again as part of a comprehensive Customer Journey Management (CJM) at all relevant touchpoints, because that Competition doesn't sleep.
But how do you create such customer experiences and what do you have to pay attention to in practice?
In this lecture you will learn:
- what role a cross-industry understanding of services plays today
- which service aspects represent important customer loyalty factors
- which impulses and ideas you can transfer and adapt from the hotel industry
- how you can use the CJM profitably for yourself and your company
- how you can inspire and surprise customers in the long term
Only those who understand the "journey" of their customers can inspire them as a wellness and beauty specialist
Today, customers across all industries expect a significantly more extensive and complex range of services than ten years ago. Customers no longer buy pure products or services, but rather comprehensive experiences, emotions and a 360 ° customer experience.
These 360 ​​° experiences play an important role, especially for the Sun, Beauty & Care industry, because the lifestyle, relaxation, wellness and wellbeing factor is particularly important here and the competition is fierce. "Vacation from everyday life" is one of many slogans that are mentioned very often in this context. But how do you, as a health, wellness and beauty specialist, create such emotional experiences and how do you create surprising services that inspire over the long term and turn customers into loyal "fans" of your company or your brand?
As an innovative management tool, Customer Journey Management (CJM) offers a multitude of useful options for analyzing your company comprehensively and creating valuable customer loyalty potential. Only those who know the "journey" of their customers, understand them and perform well at all relevant contact points (the so-called touchpoints) - regardless of whether analog or digital - can effectively meet these growing requirements and customer needs in practice.
In this lecture you will learn:
- why and how you benefit from the customer journey management approach in practice
- what enormous potential CJM has for marketing, sales and customer loyalty
- which strategies other service providers such as the hotel industry are pursuing
- how you can analyze and actively accompany your customers' "journey"
- how to design and optimize analog and digital touchpoints in the best possible way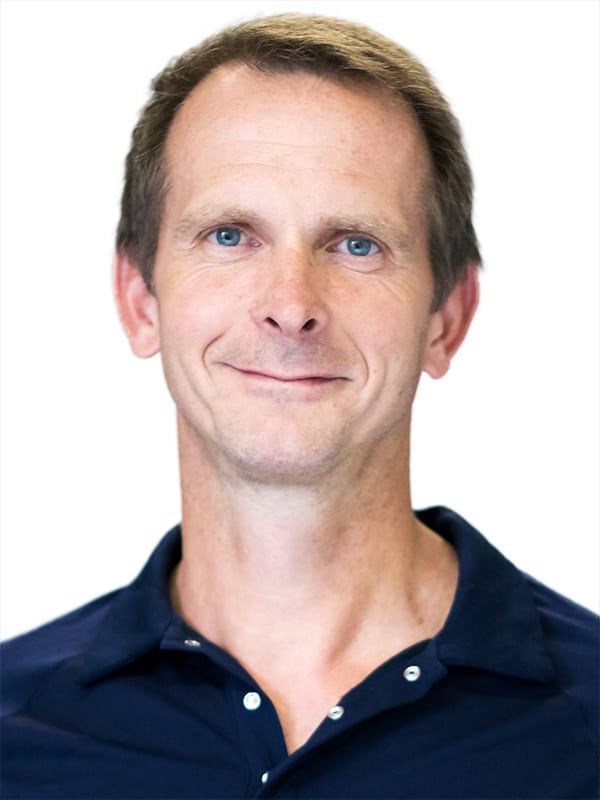 Self-employed physiotherapist, M. Sc., From Freiburg with a focus on musculoskeletal physiotherapy
Wolfgang Schoch is a physiotherapist (M. Sc.). He is a member of the Physiotherapy Expert Group of the German Knee Society and the Society for Arthroscopy and Joint Surgery AGA and holds various teaching positions at technical schools and universities of applied sciences. His main areas of treatment include orthopedic treatment methods, functional training and the care of athletes. Together with Georg Supp, he heads the PULZ Physiotherapy and Lautherapy Center in Freiburg.
When is your patient with spinal problems ready to return to work, leisure activities, or sport?
Back pain in athletes is common and can have a dramatic impact on their careers. Downtime due to back problems is often longer than with injuries to the lower extremities. Despite its high prevalence, the 2016 Consensus Statement on Return to Sport of the 1st World Congress in Sports Physical Therapy in Bern does not mention back pain once in the entire report.
Since 2015, a group of sports scientists, sports physiotherapists and McKenzie therapists have been working on an approach to RTAA for patients with back pain. Wolfgang Schoch introduces the project and gives suggestions for implementation in practice.
In this lecture you will learn:
• how the Return to Activity algorithm works for the spine
• How to make your patients fit for sport and workload level by level
• what suggestions there are for the practice to do justice to back pain patients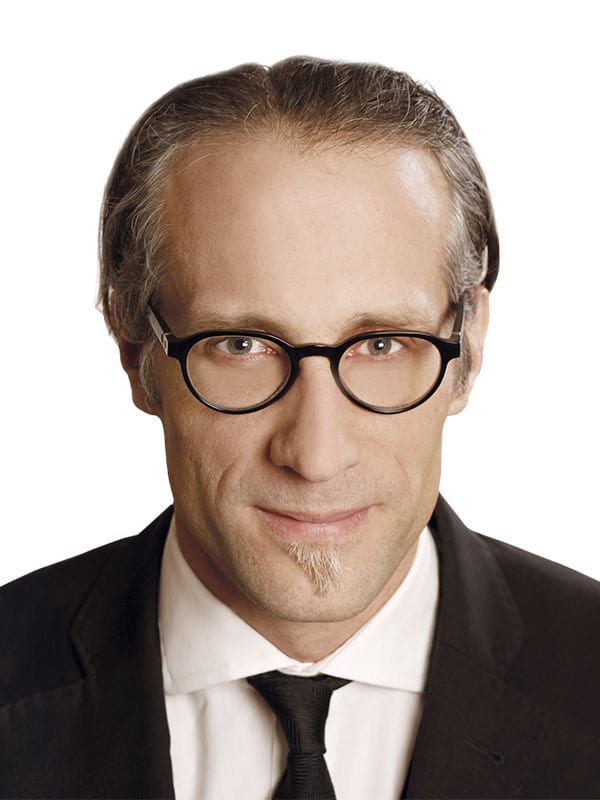 Prof. Dr. Oliver Schumann
Graduate sports economist (Univ.) And sports psychologist (bdp-asp), expert in strategic management and communication
Prof. Dr. Oliver Schumann received his university diploma in sports economics in Bayreuth. After stays abroad in Mexico and Japan (scholarship from the Alexander von Humboldt Foundation), she received her doctorate in 2007. rer. pole. Due to his further qualification as a sports psychologist (bdp-asp), he has been a sports psychologist at the Olympic training center in Rhineland-Palatinate / Saarland since 2007. Since 2006 he has worked for the BSA Academy and since 2007 for the German University for Prevention and Health Management as a lecturer, tutor and author. The focus of his professorship, which he obtained in 2010, is in the areas of strategic management, neurocommunication and sports economics. His numerous training courses are the foundation for coaching, management training and team development in the private sector, politics and public service. In a fitness company, he was responsible for public relations, personnel management and organizational development for several years.
Strategies to increase willpower
Anyone who hears the word "will" quickly thinks of border areas such as "will to survive", "will to persevere" or "will to win". Will clearly distinguishes itself from areas such as "motivation" or "satisfaction" and at the same time is more: its quality is reflected in the strength of implementation - words become deeds.
The lecture exemplarily shows how the will can be developed as a basic attitude of people and that with numerous positive effects for those who consciously strive for willpower: habits can be overcome; Thoughts, feelings and actions are controlled and the numerous temptations and distractions are overcome. An absolute increase in quality in the everyday life of every individual.
In this lecture you will learn:
- what the difference is between will, motivation and satisfaction
- what the advantages of a strong will are
- what happens when you are weak-willed
- how to train willpower
- what role habits play and how I can recognize and overcome them
The role of clarity and responsibility in leadership
Leadership is a key component - this is especially true for the service industry.
The reason: "People Business" is the new German expression for providing services, which shows that relationships and emotions are a decisive factor. Services are good when they make a difference in experience - you need people who are able to make the difference to do this.
Finding, managing and retaining these are part of the portfolio of tasks for effective managers. Having a clear picture of leadership as well as the willingness to assume responsibility are the prerequisites for efficient and effective leadership and only then does the exciting journey of leadership begin.
In this lecture you will learn how this can be achieved as well as the consequences that are serious if the leadership is unsuccessful.
In this lecture you will learn:
- the difference between effective and successful leadership
- what leadership means and what its goal is
- how to develop a leadership image for yourself
- what the tasks of an effective manager are
- what role communication plays
Success with a strong employer brand
Times have changed and so the struggle is shifting from the "War of Talents" to the "War for Talents". The shortage of skilled workers is becoming more and more noticeable and strong employer branding is becoming ever more necessary: ​​finding and retaining top performers. Companies - especially in the service sector - are struggling with tough framework conditions: long working hours, often at times when others have free time, wages worth discussing, competitors who pay more. In addition, there is the challenging situation in the "people business" with the increasing demands and expectations of customers to often provide the service together with them. Building an attractive employer brand is increasingly becoming a "must" to attract and successfully retain the right potentials, ie the right people for the job, as a beacon.
In this lecture you will learn:
- what is meant by employer branding and which process phases it follows
- effective measures of employer branding
- how to build an attractive employer brand
- what functions a strong employer brand has from a psychological point of view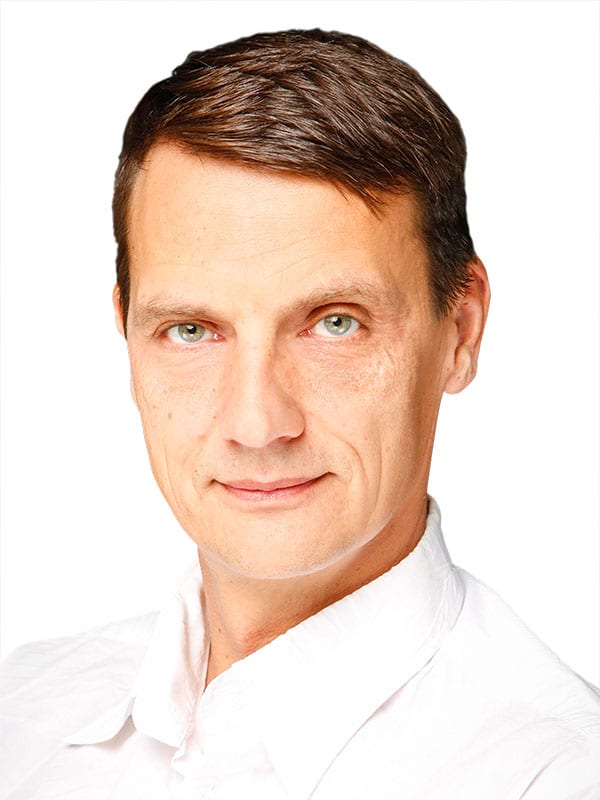 Graduated sports scientist, university lecturer, athletics trainer DFB, certified neurotrainer
Prof. Dr. Ulf Sobek has worked as a trainer, coach, speaker, lecturer and speaker in the health sector as well as in competitive sports for many years. The combination of a trainer with 30 years of experience and a relatively young scientist is what makes Ulf Sobek so special. He brings in his experience and knowledge not only as a lecturer and speaker for the DHfPG and the BSA Academy, but also for the DFB as an athletics coach in the U-national teams and for the DFB Academy. In addition to his work for various Bundesliga clubs, Ulf Sobek is also an international speaker and speaker. As a personal coach, he combines classic training methods with current knowledge of neuro performance training. As one of the few trainers in Germany, he is currently in the Neuro Master Practitioner program and thus helps his customers to make the most of all existing systems.
Can you build a kitchen with a pipe wrench? Neuroathletics training as a supplement to the classic training methods
The content and goal of the lecture is to get to know the modern training system of neuro-athletics training (NAT). Not only the neuroplasticity of the brain is discussed, but also the concept on which NAT is based. The main task of our brain is to ensure survival. To ensure this, the nervous system can adapt at any age. This enables a quick change of the interpretation regarding pain, flexibility, strength, coordination and speed. An optimal interplay of the visual, proprioceptive and vestibular system offers advantages for everyone, because every movement in sport and everyday life is dependent on the nervous system as the central control center. A holistic view of training always requires a neuroscientific perspective instead of an exclusively biomechanical-functional approach. NAT trains the nervous system through special mobility exercises as well as visual and vestibular forms of training. The visual system in particular has received far too little attention in the previous training environment. Combinations of visual and vestibular training are an excellent way to communicate with the nervous system. This better communication can help alleviate pain and exploit personal performance potential. NAT knows no limits. Regardless of whether it is used in the field of fitness, therapy, health or competitive sports, the advantages are more extensive than with any other training system.
In this lecture you will learn:
- the main tasks and working methods of the brain
- the working methods of the three relevant control systems
- the basic principles and laws of neurocentric training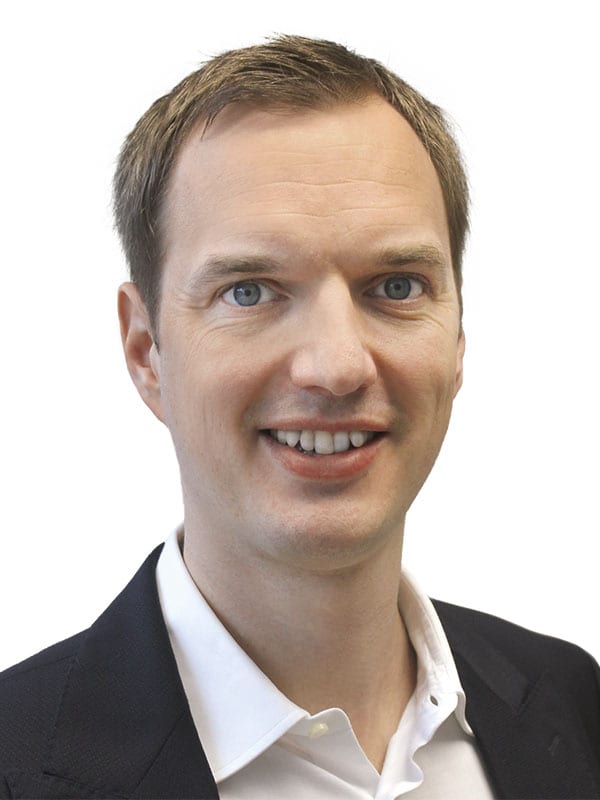 Dipl.-Kaufm., Master in Commercial Law (ll.M.), lecturer DHfPG / BSA and former badminton national player
Roman Spitko completed his studies in business administration with a focus on trade, auditing, taxes and business informatics at the University of Saarland in 2007. Since then he has worked as a lecturer, speaker, author and tutor for both the German University for Prevention and Health Management and the BSA Academy. Since 2015 he has also been the head of management / economics.
From 1999 to 2009 Roman Spitko was a member of the German national badminton team as part of his competitive sports career. In addition to many other awards, he won several German championship titles in doubles as well as with the team as well as the silver and bronze medals at European team championships. He was also an athlete representative of the association.
After his active career, Roman Spitko began to work as a trainer and supervisor for BC Bischmisheim as well as for the Saarland and the German Badminton Association and completed the "Trainer A license" training in 2011.
In 2012, he also successfully completed a master's degree in MBA at the University of Saarland and at the University of Kaiserslautern.
With the right "content strategy" for more success in social media marketing
"Content is King": This famous quote from Bill Gates from 1996 is more relevant now than ever.
However, the meaning of "content", meaning valuable content, is not entirely clear to many companies. Instead, it is often purely "advertising" on the social media channels. With postings that regularly look like this:
"Become a member" - "Buy x" - "Buy y" - "Register here for x"
"You are represented on social media channels to do marketing, that is, to sell something," it is often said. But as described above, it no longer works.
The wealth of information that is currently being confronted on social media channels ensures that such information is lost and does not have the desired effect. In addition, people who use the social media channels generally do not want to have anything "sold". Rather, they want to entertain, be inspired, motivated and possibly also learn something new.
In this context, it is essential that as a company you create "valuable content" and distribute it on your social media channels.
People only follow company profiles in which they recognize added value for themselves. There is such added value precisely when people are entertained, inspired or motivated or experience something helpful that brings them closer to their personal goals or needs.
The right "content marketing" has enormous potential. Especially for companies in the fitness and health sector. And this potential has to be used with an effective "content strategy"!
In this lecture you will learn:
- why "content marketing" is the key to success in social media marketing
- what constitutes "valuable content"
- how to create "valuable content" for your own company
- what a successful "content strategy" can look like for your fitness studio in order to gain more reach and ultimately more members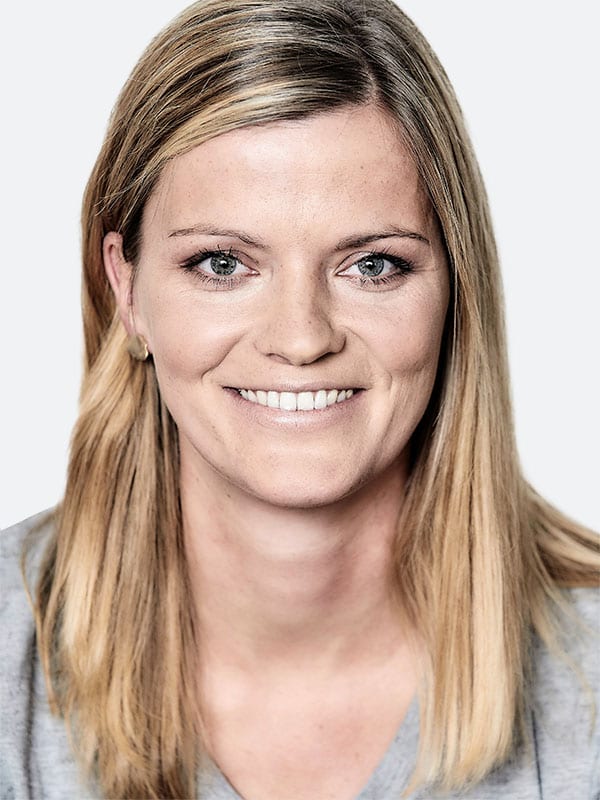 Wiebke Starke is a physiotherapist and graduated from the HAWK (University of Applied Sciences and Arts) in Hildesheim. She works in a practice in Hamburg. Her focus is on orthopedic manual physiotherapy and sports physiotherapy. She is particularly interested in the topics of cervical spine and headache. She worked in the research team of Prof. Dr. Kerstin Lüdtke at the University Medical Center Hamburg-Eppendorf and published on the topic "Musculoskeletal dysfunction in migraine patients".
In practice: Wiebke Starke introduces a patient who fell on his head while skiing and thus suffered a herniated disc in the cervical spine. In this case study, the clinical assessment of nerve conductivity is the guideline for progression in passive and active therapy.
In this lecture you will learn:
• what the physiotherapy practice looks like
• how the clinical assessment of nerve conductivity works
• how the findings determine the progression of therapy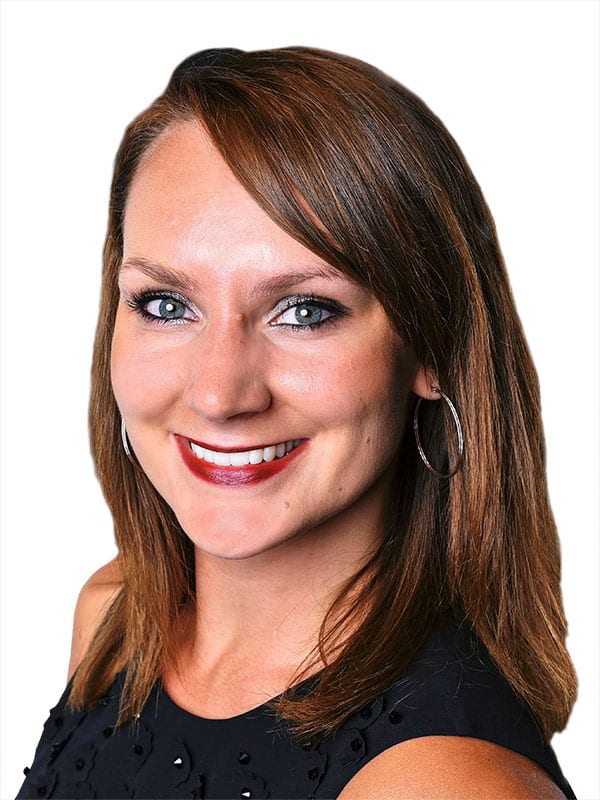 Lecturer, author and tutor at the DHfPG and BSA Academy and specialist author in the BGM
Sarah Staut successfully completed the Master of Arts Prevention and Health Management in 2016. She works as a research assistant at the German University for Prevention and Health Management (DHfPG) and the BSA Academy. As a specialist author of study and teaching letters, her work focuses on the area of ​​occupational health management (BGM). She is project manager of the cooperation between the DHfPG and the Haufe Group, a leading provider of digital workplace solutions and services in Germany. She is also project manager of the regional group Southwest of the Federal Association BGM. She gained practical experience in BGM in well-known companies such as Continental, for example in the areas of company integration management and psychological risk assessment, as well as in the planning, implementation and evaluation of company health programs.
Benefits and effectiveness of work-related health promotion and prevention
Company health management (BGM) is becoming increasingly important. Corresponding activities should on the one hand lead to positive health effects for the employees, and on the other hand also bring economic benefits for the companies themselves.
With a critical look at the current state of scientific knowledge, the question arises as to when a BGM is most promising, i.e. which interventions in companies are particularly effective and which are both health benefits for employees and cost-effective, e.g. B. in the form of reduced incapacity for work and / or reduced medical expenses.
In addition to the scientifically proven effectiveness of measures, other factors, such as information about WHM activities and targeted communication with employees, play a central role in order to successfully implement WHM. In addition, it is essential to align measures according to the company-specific conditions.
In this lecture you will learn:
- which challenges companies have to face
- the importance of WHM goals
- What the current study situation says about the effectiveness and benefits of measures for workplace health promotion and prevention
- which factors are essential for successful WHM
The importance of managers as multipliers of measures to promote occupational health
If you take a look at the literature on HR management, you will seldom get past the term employee motivation. It has been scientifically proven that motivated employees have a positive impact on the company's success. Numerous factors have an impact on employee motivation. A factor that should not be underestimated is leadership behavior.
In addition, managers are key multipliers in the implementation of WHM measures. As the interface between the BGM and the employees, they make a decisive contribution to motivating their staff to actively use health promotion measures and at the same time support implementation. This pursues the goal of integrating the topic of health into all areas of the company and promoting BGM.
Unfortunately, in practice it often turns out that only a few employees take part in the measures, especially when managers are skeptical about the BGM or even reject it. In addition, a long-term change in behavior towards a health-promoting lifestyle is a major challenge for many employees.
In this lecture you will learn:
- the different needs and demands employees and managers have of a WHM
- which health psychological models play a role, e.g. B. for behavior changes
- which practical tips for promoting motivation can be derived from it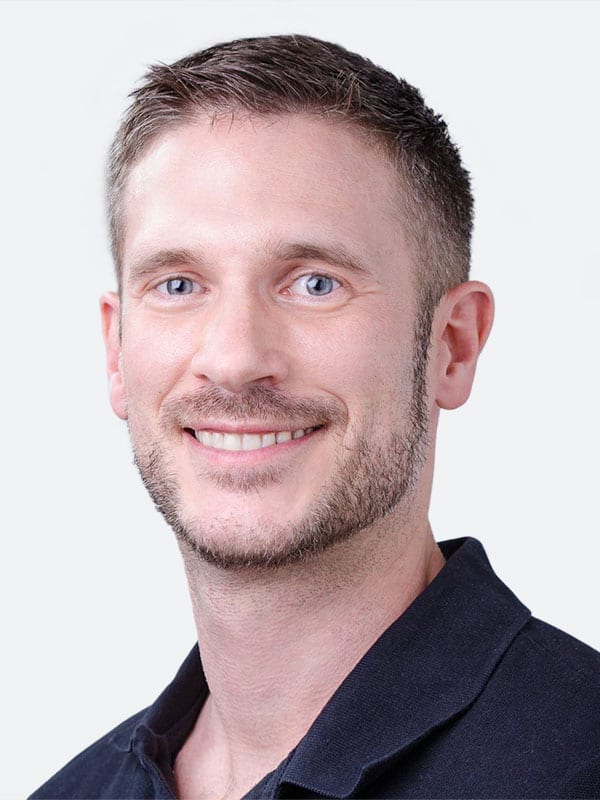 Graduate sports economist, Eur. M. Sc. Health and Fitness, Head of Education EMS International at GluckerKolleg
As a graduate sports economist and European Master of Science in Health and Fitness, Jens Vatter has been working intensively on the combination of whole-body EMS and functional training for more than 18 years. As one of the leading experts and Head of Education for EMS International at GluckerKolleg, he advises well-known companies worldwide and has already trained and trained more than 2.000 EMS and personal trainers. In the EMS Academy, his personal training lounge in Cologne, he develops new concepts and optimizes the training processes and training standards with which trainers and coaches work successfully worldwide. In his motivating lectures, seminars and workshops, he repeatedly manages to summarize the most important results from studies and research in an understandable manner and to derive indispensable recommendations and tips for daily use in practice.
How to get the most out of every EMS training with reduced use of equipment - less is more!
What does professional EMS training look like? Especially in social media, many concepts are presented that further dilute the basic idea of ​​electrical stimulation. There is uncertainty among many coaches and trainees as to whether they are not doing too little - especially when it comes to all the additional equipment that is presented on social networks. Accordingly, the studios and trainers are upgrading more and more; additional weights, sling trainers, vibration plates, course formats etc. are used. In the end, the feeling remains that EMS training without additional equipment is hardly sufficient to effectively train customers. But is it really like that? Jens Vatter's lecture provides orientation in this jungle and reminds what is special about EMS training and what a good trainer can do with it.
In this lecture you will learn:
- how you can call up the maximum performance of your customers without additional devices
- what the reduction to the essentials can mean for customers, trainers and studios
- how a professional EMS training can be built up for long-term success
- reduce to the max!
Managing director of a company for executive development, previously operational manager at MeridianSpa
Samir Vincevic is a tourism specialist and certified business coach, trainer and consultant. During the trainee program at Aldiana, he learned how to manage large premium holiday clubs before heading large departments for two years. He then headed the North Region for five years as Regional General Manager for Elixia Fitness & Wellness. From 2004 to 2017 he was responsible for the operational business at Meridian Spa & Fitness, initially as division manager, from 2012 as managing director (deputy) of the operating companies. Since 2018 he has been a lecturer for the DHfPG / BSA Academy and heads the company VIEL Coaching & Training. One of his main tasks there is the further development of executives and project managers in "emotional intelligence". He is a philanthropist, a creative realist, an enthusiastic employee developer and an ambitious implementer. Its basic principles are "make an impact", "put horsepower on the road" and "inspire people".
How do you develop employees into top performers and how does the TOP team spirit emerge to go the "extra mile"
The management of fitness and health companies often asks how it can succeed in developing employees into very good managers, how to form high-performance teams and how to keep this performance at a high level over the long term.
The tools for this are neither complex nor border on magic. The solution is simply called "Emotional Intelligence" or, to put it a little more dryly, "action-oriented psychology".
An effective attitude of the managers and a corresponding "tool kit" with effective management methods and techniques are the essential prerequisites. If you use them in a targeted manner, the teams achieve exceptional economic results and a strong emotional bond with the company.
Leadership cannot be delegated. It always starts with the person in the company who has the greatest influence and decision-making power.
A recipe book with effective tools is waiting for you - easy to understand, tried and tested and immediately implementable.
In this lecture you will learn:
- how motivation is created in employees and how it remains sustainable
- what you as a manager can actively do for it
- how to "read" employees and develop them into high performers
- how to form high-performance teams and how "spirit" is created
- how you can put this new knowledge into practice immediately
It's worth thinking outside the box! What can Sun, Beauty & Care learn from other industries?
Medical practices, gyms, hotels and other service providers often face similar challenges and problems in everyday business life. However, the solution strategies can sometimes vary greatly and companies with different orientations can learn from each other here. That's why it makes a lot of sense to think outside the box. Sometimes it is actually the case that one can adopt the idea of ​​an industry that is initially classified as not comparable.
Using the example of the companies of the Meridian Spa & Fitness Group, it will be presented which concepts and strategies to increase service quality and sales have been introduced, sometimes rejected or have proven themselves in the long term. What parallels result from this for the Sun, Beauty & Care industry and how can the successful strategies be adopted in an adapted form.
In addition, the coaching of executives and the further qualification of specialists for the future-oriented orientation of companies in the Sun, Beauty & Care industry are of great importance. The focus of the lecture is therefore on practicable solution ideas for increasing service quality and sales. In addition, the question of what role the skills of employees play in this is examined.
In this lecture you will learn:
- which concepts and strategies for increasing the service quality and sales of other industries are promising
- How you can put this into practice in the Sun, Beauty & Care area
- why the employees are a central resource for the future-oriented orientation of companies
Increase sales of metabolism-activating applications through high quality advice
The range of products in the Sun, Beauty & Care industry has expanded significantly in recent years. In addition to the "classic" tanning, other high-turnover additional offers are coming into focus. These include B. Light applications and body pressure wave massages. The focus of customer interest is the reduction of figure and cellulite problems, the improvement of the complexion and the increase in attractiveness and wellbeing. Important motives for using these applications are the results that are ideally immediately noticeable and, if possible, visible. A kind of "bio-turbo" can be switched on through the aforementioned beauty and care applications, which stimulate metabolic processes and thus counteract the central beauty problems. Qualified employees who are able to give their customers with skin aging, cellulite and figure problems serious and goal-oriented advice and carry out suitable applications are a must. In the lecture, on the one hand, various equipment applications for reducing central beauty problems will be presented, and on the other hand, it will be shown why serious and target group-oriented advice is essential for corporate success. Competence, trust and a pleasant atmosphere are essential prerequisites for successful marketing.
In this lecture you will learn:
- which applications in the Sun, Beauty & Care sector are promising for customer satisfaction and increased sales
- why the advisory skills of employees play a central role in this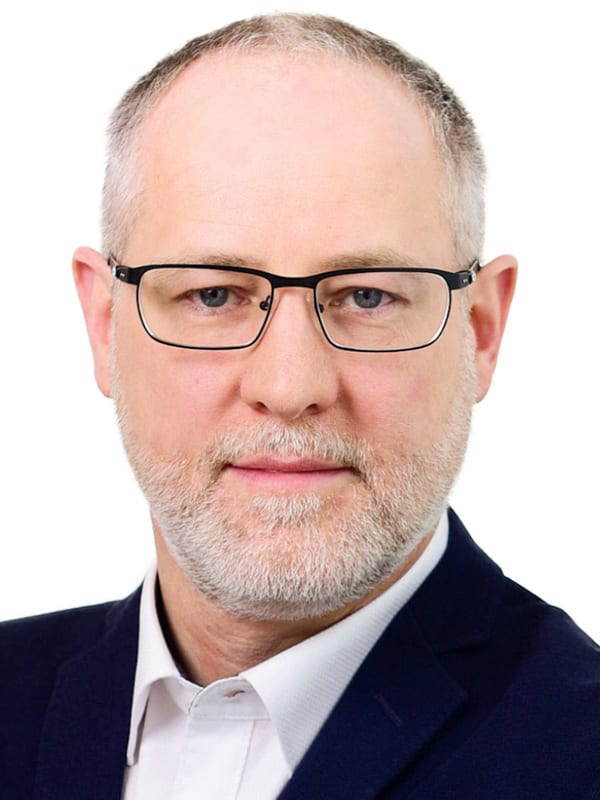 Lecturer and consultant for occupational health management
Oliver Walle is a lecturer at the German University for Prevention and Health Management and BSA Academy, managing director of a BGM consulting company and deputy chairman of the federal association BGM. As an expert in the strategic development and management of a BGM, he also advises well-known companies across Germany on demographic projects and on the design of health-promoting working conditions.
What potential do digital applications offer to support employee health?
Fitness trackers, sensors and even the smartphone itself offer more and more options for permanent data collection, be it the daily steps, heart activity or sleep quality. In the business environment, it is still difficult to use digital solutions for health promotion or health management. The reasons for this range from data protection concerns and the associated technical challenges to unrecognizable benefits for the company.
As of today, information systems for the employees about activities in BGM as well as for the booking of measures via internet portals are useful. Apps that directly target behavior prevention have proven to be less suitable. In many cases, they are only used by health-conscious employees who want to document their own behavior. However, people at risk are usually not reached. E-health solutions open up new opportunities that offer exciting opportunities for these employees who are affected by health problems. From 2020, the new Digital Care Act (DVG) will come into force, through which doctors can prescribe health apps. The lecture presents these new possibilities and shows which sensors and apps in health promotion and prevention are to be seen more as gimmicks and which solutions can be used in a BGM.
In this lecture you will learn:
- the form in which digital solutions are currently being used in a BGM
- what requirements companies place on apps and service providers
- which application scenarios result from e-health solutions
Retain employees and attract specialists
Occupational health management (BGM) is undergoing profound changes. Until now, offers for health promotion or the establishment of a WHM were primarily aimed at reducing sick leave and securing the ability to work until retirement, so more and more companies are focusing in parallel or even exclusively on increasing employer attractiveness. And this is exactly where BGM makes a valuable contribution, since health-promoting work design, an appreciative and participative management style as well as attractive offers for fitness and health promotion are a decisive factor for an increasing number of employees when choosing an employer. Generations Y (born from 1985) and Z (born from 1995) are driving change in the world of work and a new understanding of work, leisure and family. For the BGM, this means offering target group-specific measures that not only aim to correct health problems, but are also geared towards the needs of the employees and ultimately also include a fun factor. The lecture shows the expectations that younger employees in particular have of their future employers and how a WHM must be designed to increase employer attractiveness.
In this lecture you will learn:
- what expectations employees have of employers and of a WHM
- why company fitness contributes to employer attractiveness
- why new work and work-life blending should no longer be missing in any BGM concept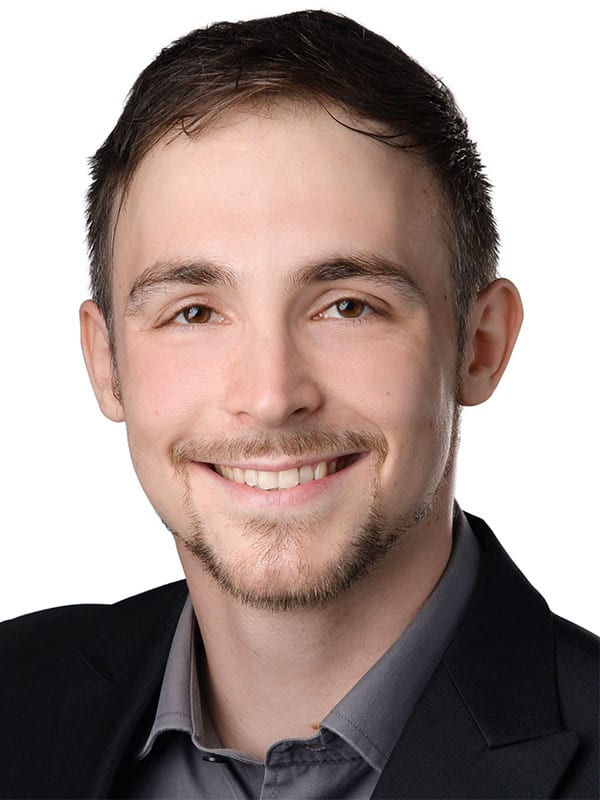 Economist with several years of experience in sports marketing and as a consultant for professional athletes
Simon Wentzel received his Bachelor of Arts from the Jade University in Wilhelmshaven, where he studied economics with a focus on marketing and human resource management, leadership and organization. During his studies, he worked for the basketball Bundesliga club New Yorker Phantoms Braunschweig in event management and marketing. Following this activity, he moved to the then ProA league team UBC Tigers Hannover, where he served, among other things, as deputy press spokesman and marketing and sponsoring officer. He completed his master's degree in business administration with a focus on sports management at the Koblenz / RheinAhrCampus University in Remagen. In parallel to his studies, he expanded his practical experience in sports business at the chair of Prof. Dr. Lutz Thieme in the sports management department as well as in scouting and player advice for professional athletes at the Slammers Basketball Agency.
How global gamers will impact the fitness and health industries
Gaming boom worldwide!
And no end to growth is in sight - quite the contrary.
The gaming industry is always looking for new ways to further accelerate the already remarkable growth. Gaming-based eSports is increasingly becoming one of the largest sports movements in recent times and has meanwhile also reached the center of society in Germany. Numerous (large) companies have already discovered the still young discipline and its potential.
There are many indications that a commitment by the fitness and health sector in eSports will also have a positive impact on their growth. Fitness and health providers have a multitude of interesting new opportunities in the development of new markets and target groups, the expansion of their product portfolio, the expansion of their media coverage and the intensification of customer interaction.
Learn absolute inside information about a young, emerging and currently completely underestimated market as well as the immense opportunities that it offers for the fitness and health industry!
In this lecture you will learn:
- the most important basics for gaming and eSport
- how the gaming and eSports market is structured globally and especially in Germany
- why the fitness and health industry has to deal with this topic in the future
- the opportunities and the derived fields of action for fitness and health providers